World's #1 Brand Positioning & Competitive Advantage Expert Reveals What Your Competitors Don't Want You To Know.
Learn From Real Life Madison Avenue Agency 'Mad Man' Marty Marion:
The Insider Secrets, Strategies & Tactics That Only The World's Top Brands and Agencies Had Access To UNTIL NOW!
Learn in 3-Minutes Why You Must Master Positioning Now!
Learn The Positioning Secrets Your Competitors Don't Want You To Know!
THE POSITIONING BLUEPRINT VIDEO COURSE:
Positioning Science is the most powerful strategy in any marketer's toolkit by far. My Intensive Positioning Blueprint Videos (16 videos with more than 20 hours of advanced training) are uniquely created for agencies, brand owners, consultants and marketers in every niche.
As the creator of The Positioning MatrixTM – the world's first mathematical model for creating a brand's positioning platform – I literally 'wrote the book' on competitive advantage strategy to take massive market share away from your competitors, totally dominate your category and explode your revenue. AND I TEACH IT ALL IN MY INTENSIVE POSITIONING BLUEPRINT VIDEO COURSE.
Positioning is the science behind every leading brand in every category. It's the reason why EVERY leader in their category IS the leader in that category.
Positioning is how you totally control consumer and client 'buying decisions' about your brand, agency or service in your favor and away from your competitors.
Positioning Is The Foundation For ALL Messaging Across ALL Marketing Channels
Positioning is the FIRST step in creating any brand and all messaging and marketing, across all channels.
You must create your Positioning Platform FIRST, and then you can effectively craft all of your branding elements and messages.
My Intensive Positioning Blueprint Videos will teach you every aspect of how to do this and win.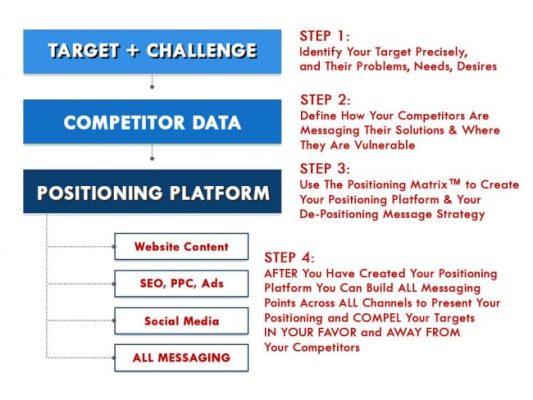 If you don't completely control your positioning, your competitors will do it for you, and it won't be in your favor. In fact, they're doing it right now. Every. Single. Day. Positioning is the ONLY way to stop this fast.
I'll show you how to take control immediately and maximize your client and customer revenue and ROI big time.
In my My Intensive Positioning Blueprint Video Course are 16 full-length videos (over 20 hours of advanced training based on my LIVE Positioning Training Course) that reveal the strategies and tactics your competitors don't want you to know and teach YOU how to get massive competitive advantage fast. This is not beginner level stuff you've heard before.
My Intensive Positioning Blueprint Video Course will leave no stone unturned with actionable strategies and tactics in every lesson.
About Me: Marty Marion
With close to 40 years of experience as a principal and senior executive of two of the world's largest advertising and marketing agencies (think 'Mad Men' in the heyday of advertising), and having consulted to and directed highly successful brand positioning, strategic planning and digital marketing programs for agencies and major brands in almost every niche, I have a unique expertise in brand positioning strategy that can make a huge impact on your bottom line. And I'm ready to share it now with you.
I am the author of The Positioning MatrixTM, the world's first mathematical model for creating a Positioning Platform, and I virtually invented the science of applied de-positioning for advertising and marketing. I've been using this successfully for the benefit of my private clients for years, and now it's available for you and your brand, consultancy or agency (and your clients too!).
I am an admin and moderator of a number of the most significant digital marketing groups on Facebook, and the founder and admin of the private Facebook group Master Positioning Insiders.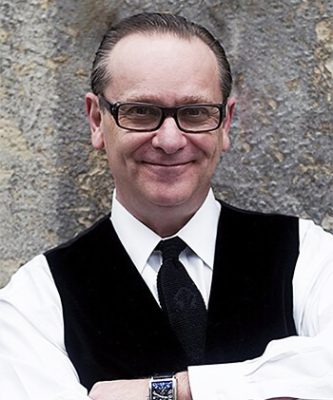 Here's Just Some of What You'll Learn (and there's a lot more!) and a Few of the Immediate Benefits You'll Get:
You'll Learn To Create Higher Converting Ads at Lower Costs and Higher ROAS Than Ever Before:
Using Positioning Science, your ad headlines, content, images, calls-to-action and all message touch-points will reach deeper into the mind of your most highly qualified targets and actually compel them to take the actions you need them to take.
This reduces CPC (often by huge margins) and increases both CTR and conversions dramatically. The benefits run from Top-of-Funnel right through conversion.
► POSITIONING INCREASES TARGETING ACCURACY AND CLICK-THROUGH RATES AT LOWER COSTS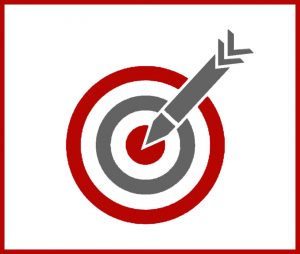 You'll See Insane Increases in Search Ranking, CTR & Conversion Rates:
I'll teach you how to strongly and immediately reinforce and drive home your positioning AND de-positioning from search through the moment your targets hit your site or lander, and your conversion rates will absolutely increase.
When conversion rates increase, cost of acquisition goes down, AOV goes up, and you start the 'stimulation' and 'retention' phases much more quickly, increasing LTV significantly.
► POSITIONING INCREASES CONVERSION RATES FOR YOUR HIGHEST VALUE TARGETS & CLIENTS

You'll Close Higher Value Clients More Quickly Than Ever Before:
You'll learn how to create your own Category Class to quickly establish that YOUR agency, brand, products or services will ABSOLUTELY solve your targets' needs, resolve their pain points, and fulfill their desires… AND that your competitors can't.
You'll learn the most serious strategies and tactics to leave your competitors in the dust.
► YOU'LL QUICKLY DOMINATE YOUR CATEGORY & ELIMINATE YOUR COMPETITORS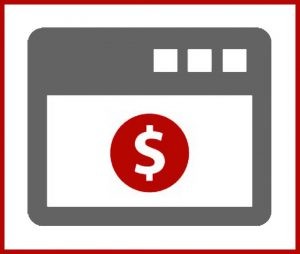 A Few Words From Some Very Serious Marketers
"Marty Marion is hands down the best strategic and operational brand positioning genius I have ever worked with. I invest in dozens of online and offline companies and have had my biggest successes when Marty gives his two cents. No one has a better understanding of how businesses and brands need to be positioned to thrive in today's marketplace. Working with him has put me way ahead of my competition on numerous ventures."
Sean M. Brown, CEO, Founder, Go VC and Co-Founder, AdLeaks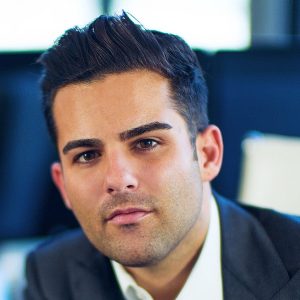 "Marty is an experienced SEO with a specialty in large e-commerce sites, but his secret sauce is a unique approach to how branding and positioning impacts all marketing channels. He was a principal of two of the world's largest ad agencies serving many well-known brands and has developed a math-based model called The Positioning Matrix he teaches to brands, agencies, marketers and consultants to help them gain advantage over competitors in their niche."
Steven Kang, Founder & Admin, SEO Signals Lab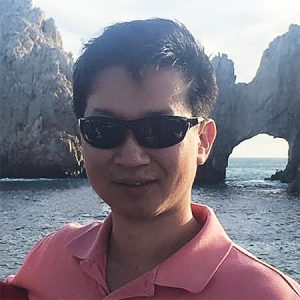 "I'm one of the top experts on selling on Amazon and Facebook, and I can tell you it's all about competition and competitive advantage. Marty Marion is the all-time master of branding and brand positioning for massive competitive advantage and he's my number 1 go-to pro for optimizing brand positioning to gain fast competitive advantage. This program gets my highest recommendation."
Steven Black, Founder & Admin, Unstoppable FBA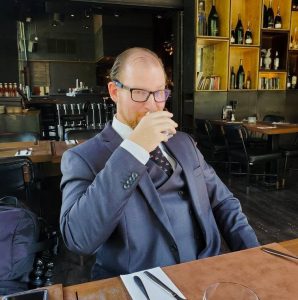 "For over 14 years, I have been professionally engaged with Marty Marion on a number of large and crucial brand and strategic marketing initiatives. He not only grasps the power and nuances of brand positioning for competitive advantage but has innovated powerful means to integrate this positioning science across all marketing channels seamlessly in delivering client brand dominance within their market niche."
Robert N. Samuels, Former General Manager, OGILVY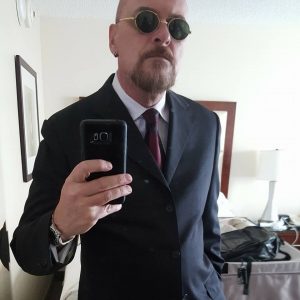 INTENSIVE POSITIONING
BLUEPRINT PROGRAM
VIDEO LESSONS: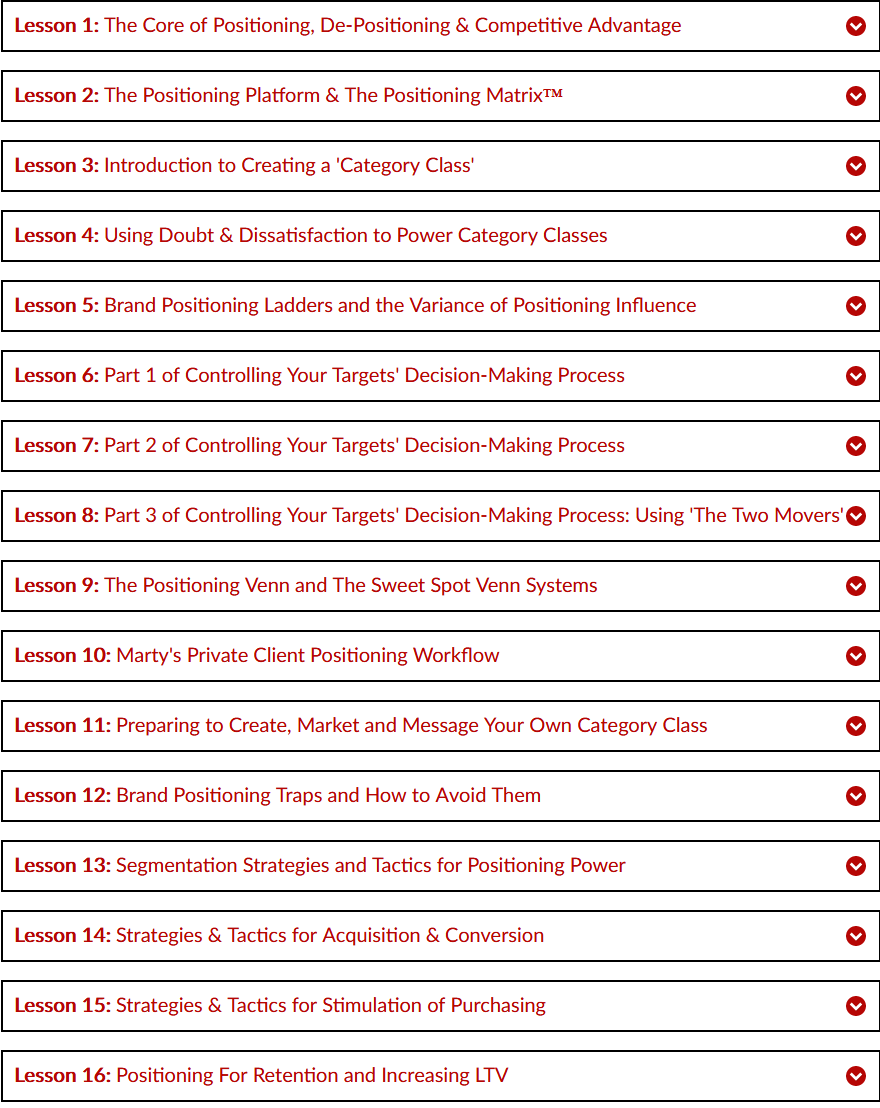 YOU GET ALL THIS AND MORE:
16 Full-Length Videos (20+ Hours) of Real Tactical Coaching, Not Just Teaching
In 16 highly detailed training video lessons (over 20 hours of advanced training) by Marty Marion, you will get a full course on positioning and de-positioning, with strategies and tactics, and immediately actionable steps for your agency or brand, and for your clients. I will both teach and train you to understand and to be able to implement the critical aspects of positioning and de-positioning for competitive advantage. These are no-fluff intensive training lessons based on my 40-years of BIG AGENCY and multi-billion dollar client experience.