eCommerce is THE NEXT BIG THING!
Now,
Imagine Taking A Closer Look To A +$9K/day PROFIT Store…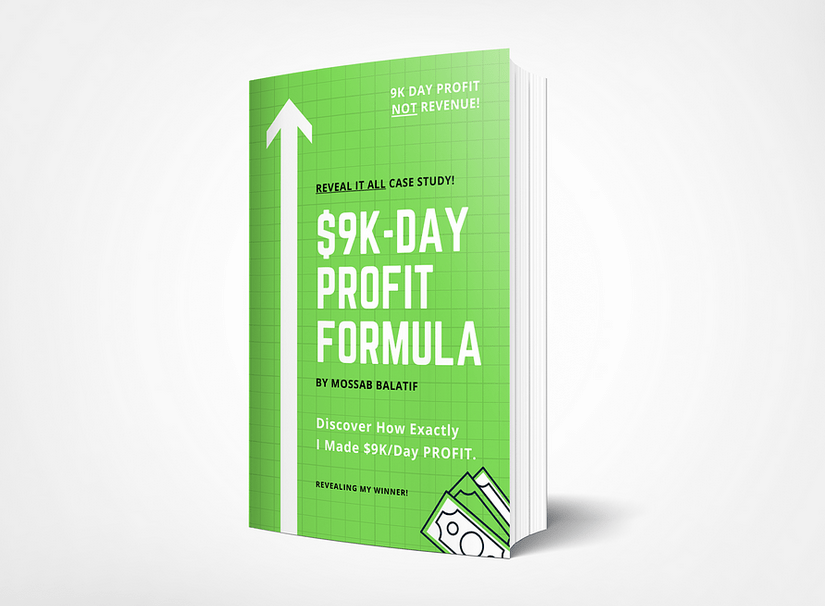 HERE'S EVERYTHING YOU GET WITH 9K-DAY PROFIT FORMULA:
✅ Discover The WINNING Product that generated me over $9K USD NET Profit (NOT revenue) in one single day!
✅ I will walk you through ADS day-by-day for the 2 weeks period and show you exactly my testing and scaling strategy.
✅ COPY-PAST Blueprint you can clearly see my proven strategies that are working for me in RIGHT NOW and go apply them.
✅ The RIGHT way to launch ADS that will save you tons of ad spend.
✅ The mistakes YOU should avoid that cost me thousands $ of loss.
✅BONUS: Brooklyn customized THEME fully optimized that I used with this store and many others!
✅ MEGA BONUS: Social Proof Hack! (THAT WILL DOUBLE YOUR SALES)
TABLE OF CONTENTS:
#1 FINDING PRODUCT:
-How I found the product?
-What made this product a winner?
#2 STORE SETUP:
-How I found the best supplier to ship the product?
-Exact theme & edits I used.
#3 THE LAUNCH: (ADS, CASE STUDY)
-How exactly I tested & scaled the product.