This Simple, 4-Step Copywriting Method Took Me From Broke and Living In A Trailer To Generating Over $700MM
Now anyone can start consistently pumping out winning sales copy starting TODAY!
1. Research
Research is probably the #1 factor in whether or not your sales copy is effective or not. It's also the most often overlooked. And this is true for both writers who are just started out, along with grizzled old vets.
2. Mechanism
This part is surprisingly simple and yet insanely important. Understanding how the mechanism works can make or break any promo or offer you run.
3. Brief
The brief is where we take our research and our mechanism and put it all together. By answering all of the questions in the brief, we'll now have everything we need to start writing the copy.
4. Copy
Here's the part where we finally get to write our sales copy! And as you're about to see, this whole process is going to be much less daunting thanks to the first three steps (RMB).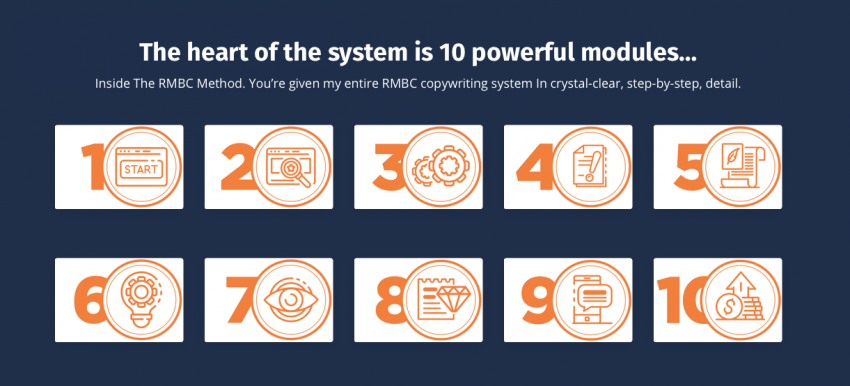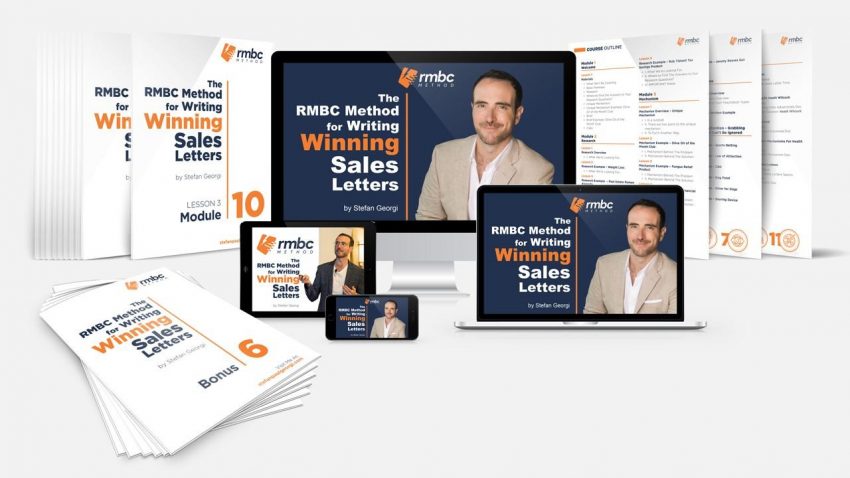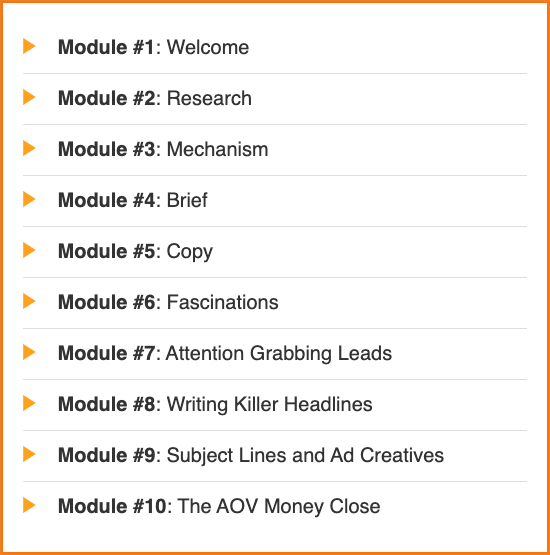 It's a training program that's LOADED with over-the-shoulder videos where I am:
Breaking down each step of RMBC in a logical, easy to understand way…
Walking-you-through multiple examples, in multiple niches, for each step…
Then actually doing each step in "real time" for you – that way you can watch the entire RMBC process from start-to-finish.
The RMBC Method also comes with SIX ridiculously valuable Bonus Modules:
I say "ridiculous" because each of these bonuses could easily be offered to the public independently for $1k+…
And yet I've decided to include them as bonuses inside The RMBC Method today.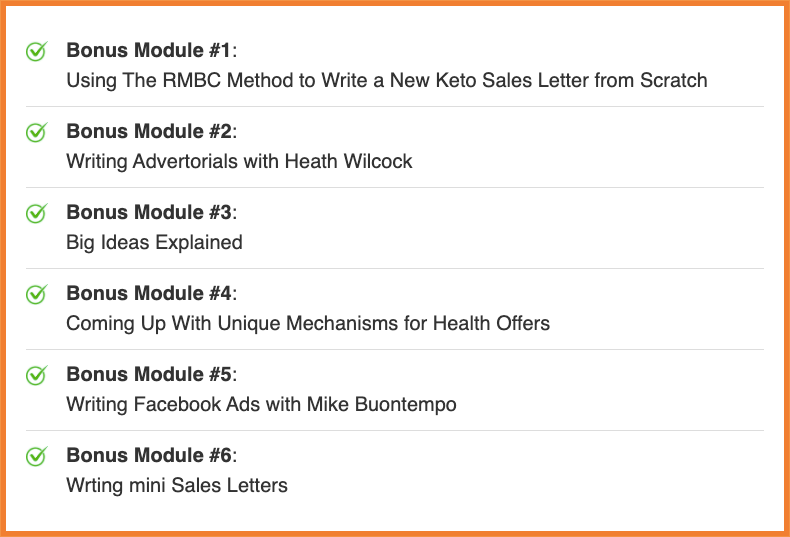 Stefan Georgi – RMBC Method Contains: Videos, PDF's
Screenshots (Click to enlarge)