China Import Formula leverages years of experience to show entrepreneurs the way to passive income.Unlike sourcing agents, logistics companies, and coaches who only focus on one part of the process, China Import Formula holds your hand through the entire process to help you identify hot products and build a marketing strategy to ensure you make a profit.
Brendan Elias has been learning the art of importing from an early age. His father Nat Elias pioneered the import of many items into Australia including Casio and Seiko watches as well as the world famous Donkey Kong handheld games.During his tertiary education Brendan Elias completed a Commerce Law Degree at the University of New South Wales in Sydney, Australia as well as various prestigious institutions around the world. These included a study of International Trade Law at the University of Economics and Politics in Hamburg Germany, Chinese Contract Law at the Beijing University of Politics and Law, and International Copyright Law at Queens University in Canada.
Despite of legal education that offered prime opportunity to pursue a legal career the entrepreneurial blood proved too strong to ignore. Brendan leveraged of experience and built several successful businesses that have made millions of dollars through importing high quality merchandise from China and selling at a profit. He has also helped numerous clients from all walks of life realise their dreams of leaving the nine to five rat race to become successful importers in their own right.
China Import Formula Products
If you want to get fast results with importing and build a profitable business sourcing products from China, then our products can definitely help you. Our multi-media products can be accessed immediately online via our members area. So there is no waiting weeks for delivery, and there is no shipping, postage or handling fee's.
Surviving The CANTON FAIR (Value: $497)
This 5 part video course reveals how to make your trip to the Canton Fair and China a profitable one! Brendan covers everything from skipping the long queues at the fair, where to eat, how to arrange transport, where to find the best translators, understanding customs and much more! If you're heading to China this is a program you do not want to miss.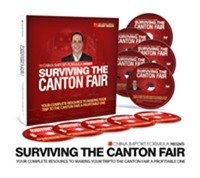 China Import Academy (Value: $997)
Insider interviews with importers, trade consultants, customs agents, insurance experts, shipping brokers, marketers and more. These video and audio interviews come with workbooks which are organized into an easy at-your-own-pace home study course.
Foundations (Valued $1,997)
Everything starts with foundations. If you're a beginner importer this will be the first video course you should watch. It covers all the essentials of importing from China. In this course we will cover selecting products, locating factories and avoiding scammers, shipping your good from China, legal ways to avoid customs and taxes and much more.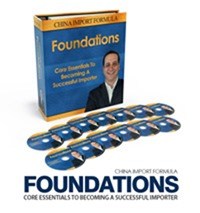 China Import Blueprint (Value: $2,997)
Our newest program revealing our latest and advanced strategies on importing from China. Over two full days we filmed over 15 hours of live footage from a range of experts including ex-customs officers, importing experts, shipping advisors, warehousing experts, marketing professionals, accountants and many more. We let no stone unturned and ensure this program will educate the beginner to the advanced importer.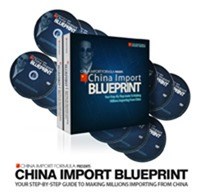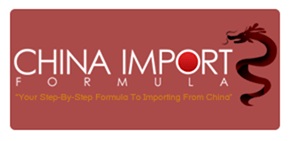 Course preview and screenshots
Brendan Elias – China Import Formula Contains: Videos, PDF´s