Website, Strategies & Marketing Systems
Hooked Up For Your Business So That You Look Like A
Million-Dollar Brand &
Market Like An Expert Industry Leader
You will have the entire team of Peaceful Media for yourself – building you a website and marketing systems just like Brendon's! As soon as industry experts like Joe Polish and Jeff Walker saw Brendon's new website, they wanted one just like it… immediately!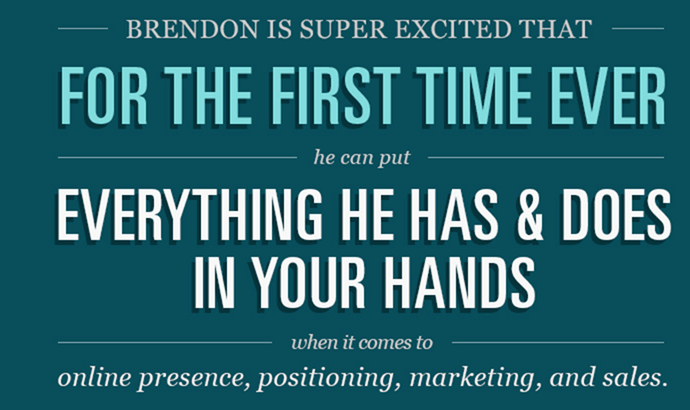 In fact, ALL THE EXACT SYSTEMS Brendon has spent the last 7 years organizing, creating and implementing, YOU CAN HAVE, TOO!
He's not holding anything back. You really do get it ALL.
Brendon believes in sharing, partnership, and linking elbows for success.
He's excited to see you and your business really reach that next level !
This Program Is For You If:
You want a clean, modern and mobile-friendly website that looks just like Brendon's BrendonBurchard.com, featuring your photos, videos, colors and logo
You want to own a website where you can easily post and manage your blogs, videos and expert content
You want expert help implementing the marketing strategies and backend software that Brendon has used to create his entire online empire
You want the ability to easily sell courses and digital products like ebooks, audios and videos
You want a step-by-step guide to managing your marketing backend so that you can send email broadcasts, autoresponders and special offers to your list
You want Brendon's famous "7 Pages" Framework designed and set up for you so that all you have to do is supply your videos and write your messaging based on the Expert's Academy framework
You want a step-by-step procedural guide to pinpoint your priorities to get the site launched with your expert content, photos and branding
You want help picking a domain, setting up site hosting and giving you keys to a site that already has the BrendonBurchard.com layout template ready for you to drop your expert content and messaging in
You want to spend a full week with Brendon's eyes on your business in an intimate setting!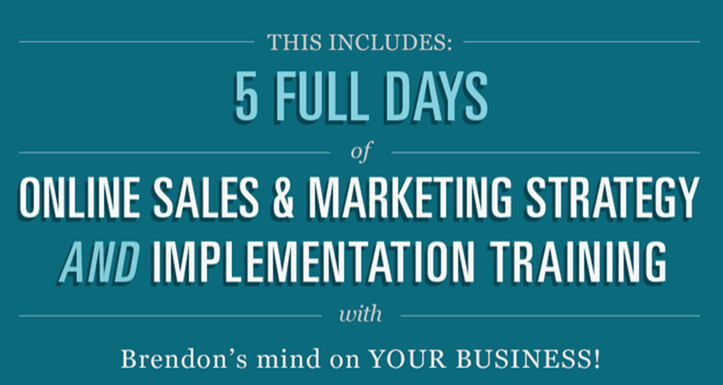 During The Event You Can Expect:
Brendon there beside you guiding you through building and launching your website just like BrendonBurchard.com
Brendon's in-depth "peek behind the curtain" guidance through the systems that have made his multi-million dollar books and brands explode into the highest echelons of thought leadership
Tons of on-site technical and creative support with a baker's dozen of team members from Brendon's online marketing & web design agency, Peaceful Media
Course preview and screenshots
Brendon Burchard – Elevate Your Brand Contains: Videos