WORLD'S GREATEST SPEAKER ACADEMY is the world's most comprehensive training program for speakers on how to perform, persuade, and sell on stage, on video, and in sales presentations of any kind. Founded by Brendon Burchard, the #1 New York Times best-selling author of "The Millionaire Messenger," the program includes an online course as well as a live annual event.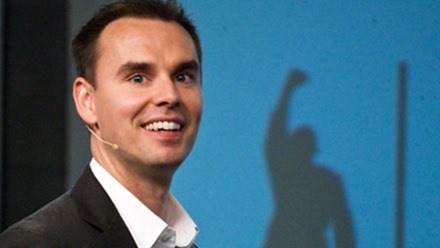 World's Greatest Speaker Training
Advanced performance and promotions training for the world's greatest speakers…
Brendon Burchard is one of the highest paid speakers in the world and he's shared the stage with Tony Robbins, Jack Canfield, Deepak Chopra, Sir Richard Branson, the Dalai Lama and almost every leading contemporary business, marketing and personal growth guru in the world. What are his secrets? He's teamed up with Roger Love, the #1 voice coach in the world, and Bo Eason, a Broadway.
Free Video Reveals $6 Million Path to Becoming a Highly Paid Public Speaker !
"True story of how I STARTED FROM SCRATCH and made over $6 million as a speaker (on stage and on videos online) in just 36 months!!"
In the FREE video series, you'll learn:
Why the speaking industry has RADICALLY changed, and how "newbies" can create a lucrative speaking career
The four goals of every public speaker and how to make them happen… FAST
Why speaking is the HIGHEST PAYING career and industry in the world
(Who else makes $5,000-$50,000 per 60 minute speech? And who else makes $1,000,000 by doing online product launches just by speaking into the camera?)
Why the marketing advice perpetuated by the speaking industry leaves speakers BROKE
The 3 questions you must ask yourself to get started, get ahead and start building a real, profitable business RIGHT NOW
Course preview and screenshots
Brendon Burchard – Worlds Greatest Speaker Training Contains: Videos, Audios