Excellence Has Been Kidnapped And You Can Probably Tell in Your Results, Your Income and Your Momentum. If You Are Dissatisfied with the Status Quo… Keep Reading…
Your mission – should you chose to accept it – is to…
Generate Epic Content
Enlist Paying Clients
Create the Perfect Offer
Ramp Up Your Results!
Increase Your Income and Impact
In these THREE – three hour session intensives you'll RESCUE EXCELLENCE and bring it home to your business.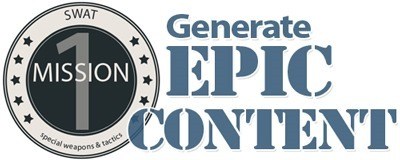 You can break the cycle by generating epic content. In these three hours your mission will include…

What E.P.I.C. Content Looks Like and Feels Like

How to grab attention reader's by the throat, look them in the eyes, and have them admit you're the one they have been looking for all of their lives.
Hardcore content elements that regular human beings are afraid to use.
How to write/shoot from the hip and lip for maximum impact.
5 mistakes mediocre writers/presenters make.
What to Create
The best content formats for distribution.
Top-tier content creation and how to break it down into the other two key formats.
How to Create It
How create and edit audio.
How to create simple screen capture videos.
Key formatting elements for articles.
How to Distribute It
Social media outlets. If you're sick of people using social media to pitch all their junk, you're not alone. Carrie will show you how to become invaluable in social media.
All the best YouTube elements to use for traffic and attention.
Does article marketing work anymore? Not in many cases, but we'll share with you the NEW article marketing.
Content syndication – how to multiply the reach of your content and get it in front of the largest audience possible.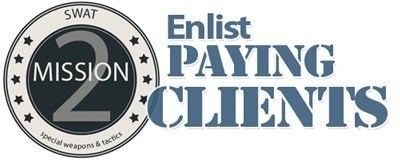 In this DIY 3 hour intensive your mission will be to…

List Building

How to get MORE visitors to your website that are interested and WILLING to buy and the MOST EFFECTIVE ways to PULL in visitors to join your list.

Using the best Conversion tactics and Retention models to build the long term know-like-trust factor and willingness to buy / responsiveness with your list.

Simple tools and plugins to use to build your list.

What WordPress users and bloggers MUST know about list building.
Effective Advertising
The top 3 ad sources outside of Adwords.
The easiest way to find advertising on sites your market follows.
Designing great ads that get clicks to your sites.
Swaps and Shares
What are Swaps and should you be doing them? What are the dangers? What are the benefits? How do you make money with them?
How to approach someone with a share offer. We give you the script.
What about renting an email list? Is it legal? Where would I go to find a list of buyers in my market?
Conversions
It doesn't matter how much traffic you get to your site if you don't convert them. Would you rather have a list of 1,000 people that makes you an average of $10,000 a month or a list of 10,000 that makes you $1,000 a month?
4 ways to convert more guests into buyers.
How your autoresponder sequence comes into play and how to program it. How many emails? How often? What is the content to offer ratio?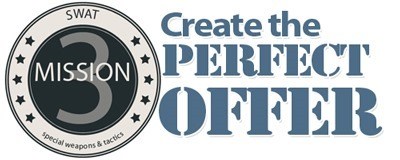 In this three hour plus mission you will rescue your business in all the areas that go into a perfect offer…

Packaging

How to put together an attractive package that makes people want to buy without you having to "sell" them.
Matching your method to the market. This is critical. You can't just make a blind decision thinking people will just by.
Where to get graphics design and where to outsource your content formatting.
Pricing
What is the perfect price for your audience? Find out exactly what the market is spending and how to make adjustments to your pricing.
Most people in our industry are charging $7-$17. How and why are we able to charge $97, $197, $497 and more?
How to stop leaving money on the table with your offers. Most people are charging far too little for the value they are sharing.
Paul's Profit Matrix. This simple 3 question formula with give you the psychology behind pricing and how you can charge what you are worth! Answer these three questions and never doubt your value again!
Promotion
"But my market doesn't have any money! They're whine every time a send them something to buy." We hear this all the time. Are you ready to crush this thinking and even get "money poor" markets to buy?
How to sell without being salesy.
How to get over yourself and never apologize again for what you're charging. If you find yourself "defending" your price something is WRONG.
A simple sales letter formula that converts without using hype & hope. (I learned this from a guy who charges $30,000 per sales letter – plus he gets a percentage of the profits!)
Perpetuity
You cannot be a "one hit wonder" and make it. If you think you're going to launch one little product and retire then here's your wake up call.
How you can put easy continuity to work in your business.
How to get sales (money) from your audience over and over again.
Planning your promotions so you can have some dependable income instead of the normal panic… "Arrrhhhh… I need to make some money! What can I sell?!!!"
Profit Margins
This is not the sexy part of business, but it is CRITICAL. "Gurus" are always telling you how much they MADE, but are never telling you how much they had to SPEND to do it!
How to figure out what your expenses are.
How to afford outsourcing.
Understanding what Profit Margin is and leveraging it for maximum returns.
Again… not sexy… but this is real business and is one of the reasons we CLEAR so much more money than everyone else. Who cares of you make 6 figures if you had to spend twice that to make it, right?
How to keep your costs under control and stop bleeding money on your way to the bank! There is a DANGEROUS practice we see over and over again. We'll reveal it and how you can prevent it from happening to you. (Chances are it's happening right now and you aren't even paying attention!)
Course preview and screenshots
Carrie Wilkerson and Paul Evans – DIY SWAT Contains: Videos, PDF´s