HOW TO CREATE and PROMOTE ENGAGING CONTENT FOR MORE CUSTOMERS AND SALES
Over 70 experts are opening up their marketing playbooks. They will give you easy to follow, step-by-step instructions to get your content into the hands of raving fans that they've never disclosed anywhere else.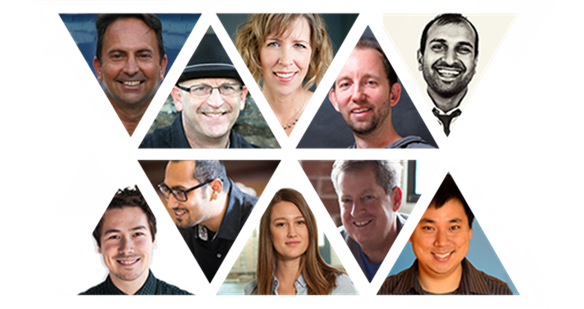 Here's A Sneak Peek At What You Get When You Claim Your Free Ticket To The Content Promotion Summit Today…
We've brought together over 70 marketing experts from around the world to give you a behind-the-scenes look at what's moving the needle today.
The Content Promotion Summit was designed to give you a roadmap for writing and promoting your content to rapidly get more traffic, leads, and profits with content marketing.
Each speaker will open the kimono on what's working to get you results today. They will provide you with actionable strategies with step-by-step advice for you to implement on immediately.
The summit will radically change how you think about content marketing. Are you in?
Here's everything you will learn
How to create an effective content strategy that will lay the foundation of a thriving website.
The art of promoting blog posts to get you 1,000s of email subscribers.
A thorough system to land mentions by the biggest publications in the world.
A step-by-step process to help you grow your business & brand while exploding your sales from content marketing.
A blueprint to successfully launching a startup, an online course, or making more money from your blog.
How to spend less time on insignificant details more time on the metrics that move the needle in your business.
How to build and scale up content marketing, even with no budget.
The ins-and-outs of building a thriving community.
Bulletproof tactics to generating traffic and profitable leads through ads.
How to leverage the right social media channels to get traffic in a flash.
A systematic approach to get your articles found on Google.
Schedule of Events
Make money from your blog, grow your startup
Monday | Content Strategy
How to Lay the Foundation of Your Content Strategy for Faster Results
Every house needs a foundation. The same goes for your content marketing.
Jeff Bullas, Will Blunt, John Jantsch, Michael Brenner, Morgan Brown, Ryan Robinson, Eric Siu, Alex Birkett, John Meese, Tom Treanor, Brennan Dunn, Peter Sandeen, Sid Bharath and Jason Van Orden will teach you how to lay the foundation for your content strategy to grow your audience and get the results you desire for your blog.
Tuesday | Content Creation
How to Create Content To Build Insane Credibility with Your Audience
You have the right foundation for your content strategy. Now you will want to know how to create the content to execute on that strategy.
Andy Crestodina, Steve Rayson, Sol Orwell, Sue Anne Dunlevie, Nat Eliason, William Harris, Aaron Orendorff, Kristi Hines, Guillaume Decugis and Yaro Starak will show you how to create content that can attract the attention of industry influencers and lead to more money.
Wednesday | Copywriting
How to Write Email Subject Lines that Make People Stop, Click, and Read
Perry Marshall's right-hand man, Josh Earl, and Ramit Sethi's go-to guy, Primoz Bozic, will teach you how to write email copy that earns the trust and gets your audience itching to buy from you.
Thursday | Content Writing
How to Write Conversationally to Engage and Delight Your Audience
Ben Franklin once said, "Either write something worth reading or do something worth writing."
Mary Jaksch, Carol Tice, Henneke Duistermaat, Barry Feldman, and Jacob McMillen will teach you the art of writing (also known as copywriting). Their copy will help you to engage and delight your audience by writing conversationally.
Friday | Content Outreach
How to Create a Snowball Effect With Content Outreach for Tons of Free Traffic
Have you ever considered how to reaching out to those in your niche can rapidly grow your influence?
Sujan Patel, Dave Schneider, Tom Hunt and Zachary Grove will show you everything you need to know about reaching out to prospects and influencers to build anticipation and momentum for your content so it spreads like wildfire.
Saturday | Earned Media
How to Earn Free Mentions From the Press
Getting coverage in the media is a great opportunity to build your brand and your audience.
Dmitry Dragilev, Nathan Resnick, and Dan Scalco will guide you on how to connect with reporters and journalists for a powerful earned media strategy that turns into powerful links, traffic and social proof.
Sunday | Podcasting
Podcasting Your Way to More Email Subscribers and Sales
Podcasting can be a great opportunity to build relationships and an audience.
Jon Nastor and Wes Schaeffer will show you the ins-and-outs of how to leverage a podcast to generate traffic and sales.
Monday | Paid Media and Funnels
How to Amplify the Reach of Your Best Content With Paid Traffic
Content marketing has become a dominant force in the Internet marketing world.
But did you know that paid traffic can amplify and support your content (and revenue) in ways content alone cannot do?
Larry Kim, Johnathan Dane, Andrew Hubbard, Stephen Esketzis, Valentin Rhad, Justin Mares, Steli Efti will share how you can amplify the reach of your best content with paid traffic.
Tuesday | Search Engine Optimization
How to Generate More Organic Search Traffic From Google and Bing
Google now processes over 40,000 search queries every second. Getting found on Google can be a major win for your bottom-line.
Dr. Pete Meyers, Matthew Woodward, Ross Hudgens, Ash Faulkes, Benjamin Beck, John Doherty, Tim Soulo, Ben Twitchell, Shae Baxter and Martin Weinberg will teach you step-by-step instruction on how to attract more organic traffic to your blog or website from Google and Bing search.
Wednesday | Social Media Marketing
A Step-By-Step Guide to Smarter Social Media Marketing
Did you know that of the 7.4 billion people on earth, 2.3 billion are active on social media?
Andrea Vahl, Laura Roeder, Nathan Chan, Brian Swichkow, Imran Esmail, Ross Simmonds, Liam Austin and Rebekah Radice will show you how to use Twitter, Instagram and Facebook to drive substantial traffic and sales from social media.
Thursday | Influencer Outreach and Partnerships
How to Build Relationships That Will 10x Your Business
Zig Ziglar once said, "You will get all you want in life if you help enough other people get what they want."
Alex Pirouz, Cathryn Lavery, Travis Ketchum, Navid Moazzez, Tor Refsland and Jon Schumacher will teach you how to win business and influence friends so that you can 10x your business this year.
Friday | Online Communities
How to Attract Raving Fans From Online Communities That Promote Your Content for You
Do you want your fans to help get your content to the world?
Danavir Sarria, Benji Hyam, Alin Vlad, Elvis Malkic and Allen Brouwer will show you exactly how to plant the seed with online communities that boost your content returns and generate more sales and email subscribers.
Saturday | Video Marketing
How to Create Engaging Video Content That Builds Know, Like and Trust and Generates Sales
Amy Schmittauer and Vincenzo Landino will break down for you step-by-step everything you need to know about how to break through the jungle of video marketing so that you can build goodwill with your audience and get them to like you and want to buy from you.

Course preview and screenshots
Content Promotion Summit 2016 Contains: Videos