An Indispensable Course For Non-coder Designers Who Want To Leverage The True Power Of Elementor Pro
What You Get:
MODULE 1
The Set Up
Most self-taught WordPress users only know what they know (and don't know what they don't know) which is often most notable when it comes to these essential set-up steps.
We'll begin by quickly installing and preparing WordPress from the starter site, and setting up Elementor for the smoothest, most efficient workflow.
You'll then learn the optimal way to add a logo while avoiding common pitfalls, and how to set consistent brand styles for the entire site in one fell swoop.
Say hello to faster and more profitable web builds from here on in!
MODULE 2
The Framework
In this module, we build the main frame of your website—nav menu, header, and footer.
Using Elementor Pro's theme builder, you'll learn heaps of clever, time-saving tips and tricks that you can carry with you into all future builds.
Learn exactly what your theme does, and why you need one.
THE biggest cause of roadblocks I see is not understanding what theme templates are, how they interact with Elementor, and the difference between theme templates and Elementor templates. Prepare to unlock the key to faster, smoother web builds.
MODULE 3
Layout System
I've been building websites for 20 years but it wasn't until recently that I developed a simple, straightforward system for consistently creating aesthetically pleasing layouts—even if you're not a professional designer.
Before you can confidently use the layout system, you'll first need to understand a fundamental aspect of how Elementor creates layouts, and the method it uses to create gaps between columns.
With this understanding clear in your mind, you'll then be free to implement my step-by-step, foolproof layout system for creating beautifully aligned, aesthetically pleasing layouts that look great every time.
MODULE 4
Standalone Content
There are two types of content that you can develop in WordPress: standalone content and template-driven content. In this module we establish the former.
You'll learn how to create a hero header with full width image and high-contrast text overlays…
Before learning how all the rules change when you add background colours to columns (you could lose days figuring this quirk out!)
We'll also take a look at more complex layouts that call for nested sections, and you'll pick up valuable time-saving tips that'll allow you to race through development with the help of global widgets.
Finally, we'll look at call to action sections, review the differences between standalone templates and master editable templates, and how to build both in Elementor.
MODULE 5
Template-Driven Content
In module five we take a closer look at template-driven content.
You'll discover what it is, when to use it, how it can make future maintenance massively quicker, and, crucially, how it can stop clients from breaking your designs.
By the end of this module you'll know how to create single page templates, single post templates, post archive templates, taxonomy archives, and alternative versions of all these templates for various different use cases.
After module five, you'll have the key to producing websites that are quicker to make, easier to update and maintain, and easier for your clients to use.
MODULE 6
The Next Level
By this point, you'll have a super-solid foundation and the ability to build beautiful, dynamic websites quickly and profitably. In module 6, what you learn will take your websites to a whole new level.
You'll learn how to use custom post types, custom fields custom taxonomies, and hooks, to deliver all kinds of potentially complex requirements, your client could ask for, and with total confidence.
MODULE 7
Go Live
In this, the final module, you'll learn the essential tricks for managing and maintaining plugins for the fewest headaches in future.
Discover how to easily rescue your site from dreaded plugin update disasters!
I'll show you how to properly manage adding users to your WordPress sites, to ensure they can only see and do what YOU want them to.
Finally, you'll learn the best and easiest way to make your sites live, without destroying your client's search engine rankings (yes, it happens ALL the time).
Bonus:
The essential precursor to No Stress WordPress.
The Perfect Starter Site 2.0
Web designers are always asking me for ways to build faster and use their time more efficiently.
My advice?
If you don't already have one, make building your own WordPress Starter Site your highest priority.
Having your theme, WordPress settings and plugins pre-configured in a working template, will give you a significant head start in every WordPress project that you subsequently develop.
I want you to be running your business in the most productive and most profitable way possible, which is why when you enrol in No Stress WordPress, you'll also receive access to the prequel course, The Perfect Starter Site 2.0.
With this 2-hour course in your back pocket, suddenly everything will make sense! It's essential.
DNS & Domains Demystified
I know from firsthand experience that messing with domain names and DNS can be fraught with difficulties.
There's nothing worse than receiving a panicked call from a client saying their website and/or email is down when you thought you'd done everything right.
In this special bonus module, you'll learn my best practice tips for buying, pointing and repointing domain names, how to NOT break your clients' email service and I'll also answer one of the most popular questions I receive:
Should I include www in a website address or not? and explain the impact it can have on the site's SEO.
The 10-Minute CSS Crash Course
I'm not exaggerating when I say, a little CSS knowledge goes a long long way!
This lesson is designed to help you read and understand CSS a little better and give you just enough knowledge as a non-coder to understand what's going on when you're using visual CSS tools like Microthemer to effectively target and style page elements.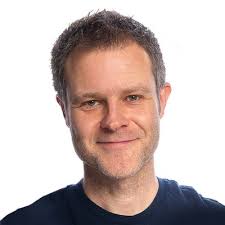 Dave Foy – No Stress WordPress 2.0 Contains: Videos, PDF's
Screenshots (Click to enlarge)