Build Your Own PBN In Days with THE ULTIMATE PBN COURSE By following our Simple Step-By-Step Process
Are you struggling to get your niche website to rank?
Are you wondering how your competition is Ranking ahead of you in the SERPs with a fraction of the backlinks?
The PBN Course will teach you how to build your OWN Private Blog Network. Say hello to Page 1 rankings and the ability to control your own backlinks like the pros. We give you:
Step by step expert instructions on how to to create a PBN from scratch.
Hours of instructional videos.
Checklists and worksheets to simplify the process.
Our insider tips and resources for acquiring domain names.
Special discounts with some of the industry leading domain brokers.
This is a sneak peek of the course outline. We really will be holding nothing back and giving up some of our most prized tips and resources. The course will be available for viewing on June 10th once all the material is edited and finalized.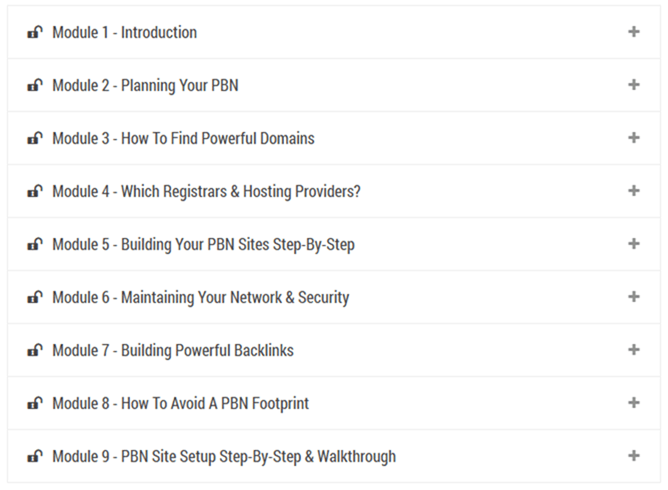 Private Blog Networks are a vital part of ranking a website in 2014 and beyond. The leading experts in the niche website industry are constantly singing the praises of PBN's. Just take a look at services like Rank Hero, Lightning Rank, and Rank Source…and the people that are using them.
What is in the course?
All the information needed to plan, budget, build a PBN – Step by Step.
How did Lewis and Doug learn about PBNs?
The main source of knowledge is building and managing Private Blog Networks. Initially, we scoured various blogs and forums for information. There wasn't a single source that covered it all…and there still isn't a single source except for the Ultimate PBN Course.
What makes Lewis and Doug experts in PBNs?
Lewis and Doug have both built and used PBNs to rank their own money websites to great success. In addition, Rank Source is a very large network that Lewis built by hand. Yes, he really did the work himself and the level of experience is second to none.
How long does it take to build a PBN?
Let's assume a 5 domain PBN again. It can range from about 2 to 4++ hours per domain if you consider all the steps.

If you are simply buying domains from a broker then sourcing the domains is a very quick phase. However, if you are manually mining for the expired domains then it can take a very long time.

If you are writing your own content, that can be very time consuming. Outsourcing the content is a great way to leverage your time, and we recommend that even at the increased cost.

The actual set of the site is not extremely time consuming. For a single domain, it might take 60 – 90 minutes to actually install WordPress, the content, and set up the backend of the website.
How long will it take to help my website rank #1?
It depends on a very large number of factors, and there is no guarantee that your website will reach #1 in the search engine results page (SERP). It depends on the competition in the niche, the quality of your website, your onsite SEO, and more factors than we can list here.

What we can say is that backlinks from a PBN domain typically have a direct impact in the rankings within 1 to 3 days, and sometimes the rankings continue to improve for up to 2 to 3 weeks.
Why can't I learn the process of building a PBN on my OWN?
You certainly can learn on your own, but it's not easy….You can check out several blogs and podcasts and learn a tremendous amount. There is a tremendous amount of information available – MOST of it is correct but there is some bad information out there too.

The advantage of taking the Ultimate PBN Course is that the noise is removed. The misinformation is gone. This course contains all the best practices to help you create your own PBN.

Proven methods have been refined and distilled to help you build the PBN you need to help rank your money websites.
Course preview and screenshots
Doug Cunnington – The Ultimate PBN Course Contains: Videos, PDF´s, Documents