The Pinterest Ads & eCommerce Sales Funnel Training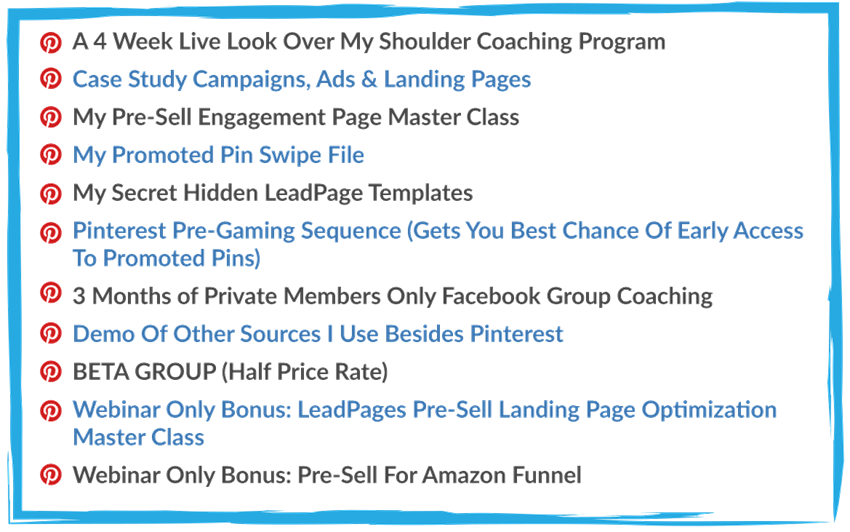 TESTIMONIALS:
Ezra Delivers fantastic results with every email, course, and live event that he does so I knew that this would give us the best chance to succeed in eCommerce beyond the Amazon channel. We were missing the follow up marketing … the ability to get someone to buy more than once and that's what we learned.
Chris Keef
We got a lot of homework to do ahead of time and the fact that they were so organized with what we needed to have done and made sure we did it, we actually got everything done. These guys are on the cutting edge of marketing and they produce great content. Ezra is the real deal!
Michael Bitler
Ezra is a little bit intense. He is fun but he makes sure you kick ass and get things done all day long! If you have a question he's got a team of people ready to answer it for you. We built our funnel, it was extremely robust and really cool! I learned a new system and for eCommerce there's nothing better. If you want to grow, follow Ezra.
Ann Premazon
We were starting a new eCommerce business and there's no better place to get help building this business than at Smart Marketer. They have what is already working and we just used that. Very powerful. I'm so happy to be a part of this community and I learned so much.
Xander Putress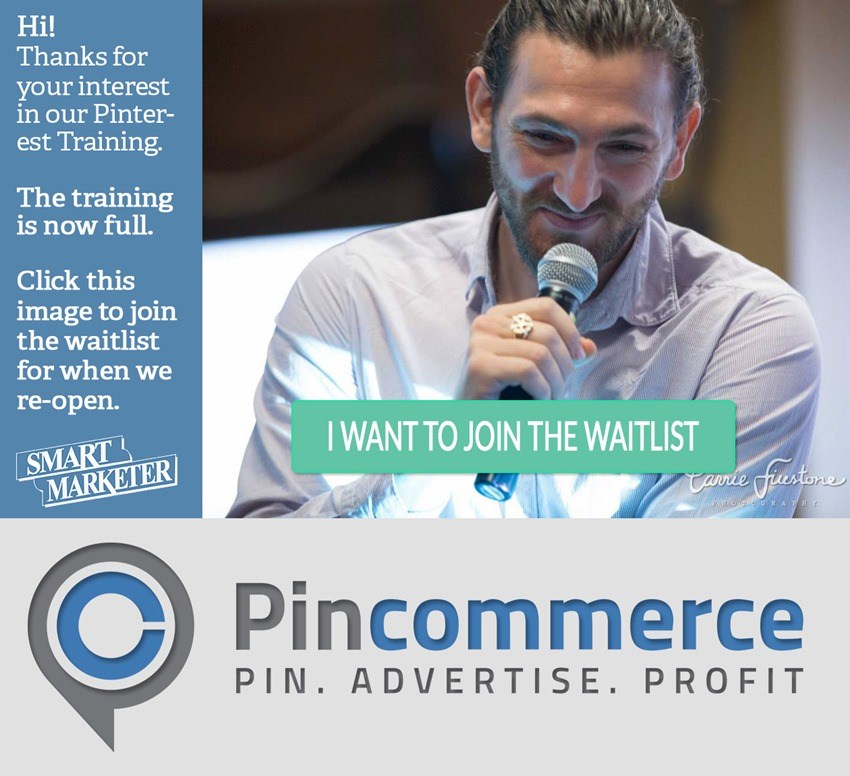 Course preview and screenshots
Ezra Firestone – PinCommerce Course (GB) Contains: Videos, PDF´s
GB Started: 04/08/2015
Needed Amount of Participants: 15 (after funding, GB will be automatically closed)
Price: $15
LGB Started: 04/08/2015
LGB Price: $ 19.5
Wait Times:
Monthly Membership: 35 Days (since LGB started)
Lifetime Membership 15 Days ( since LGB Started)
Original Sales Price: $995