How To Fix ANY Stagnating Physical Products Business
We created One Stop Shop to help marketers and entrepreneurs get their stagnating product lines and businesses going by adding a vital piece of the puzzle to their online presence while leveraging the assets they already have.
Smart "Fusion"
With One Stop Shop, you'll create smart synergies with assets you already have and your new eCommerce shop you'll set up as a result of this training. For example, it's possible to make Amazon do your "dirty work"… while completely avoiding its annoying limitations! And that's just the tip of the iceberg…
Proven To Work
The techniques and the technology you're getting your hands on are tested painstakingly – millions of dollars in sales, endless traffic split tests, funnel tests, you name it, every part of this system has been tested and proven so you can be sure what you get WORKS.
Enter The Big League
Follow the simple steps and you'll have a pro-level sales funnel up and running in just minutes. You're going to use the exact same conversion and traffic tricks used by the big companies… except you'll be paying a tiny fraction of what they're paying for the same results.
8 Focused Modules
You get access to 8 training modules done "udemy" style. That means several easy to follow along videos, plus each module comes with clear benchmarks (before/afters) at the end of each module to easily focus you and aim your success and action.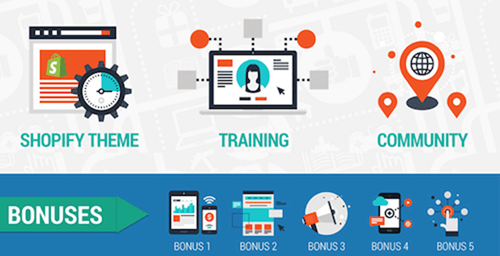 Course preview and screenshots
Ezra Firestone – The One Stop Shop Contains: Videos, PDF´s, Documents