fabcon london 2015.
Learn how to master the European apparel market._
What's it all about?
Get together with other internet marketers and learn how to break out of your comfort zone, explore new markets for customised apparel, gain new insights into Facebook marketing, and witness real case studies of successful campaigns!
The following topics are some of the things that will be covered:
Finding passionate niches
How to tweak successful campaigns to work in Europe
How to set up Facebook ads to get maximum traffic
How to use interest targeting to maximize ROI with Facebook ads
Campaign budgeting
Fan page re-engagement tactics for more shares and sales
Using one design concept over and over again
Real success stories and case studies on Fabrily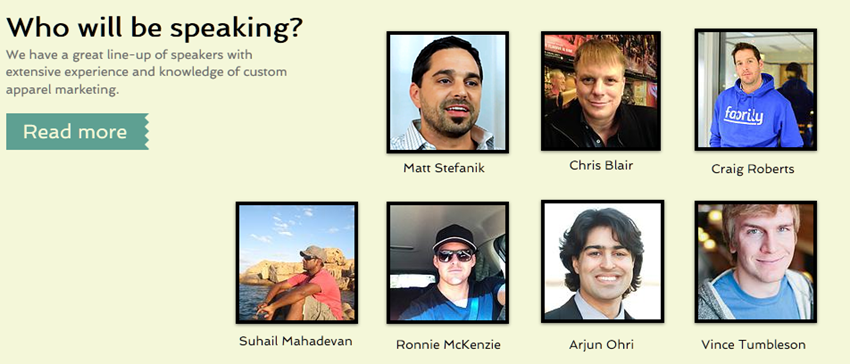 Course preview and screenshots
FabCon 2015 Convention London Contains: Videos, Audios, Documents