THE PROGRAM
The imsummercamp is split into 3 part.
The first part will be 2 days conference where each speakers will share with you valuable insights about the business. The second part hosted by James Brown from the Netpreneur Summit will be a workshop where selected speakers will unveil some strategies and blueprints that you'll be able to apply.
The 3rd part and last day of the event will be the mastermind/hot seats where will you will be the center to focus so we can help you identify opportunity in your business and give you some actionable to bring you to the next level.
THE IM SUMMER CAMP SCHEDULE
The Meetup: Wednesday, July 13th, 2016
7pm – Whatever
The Night before: Get your Pregame on!
We'll hold a meetup for all participants who arrive to the venue early. It'll be casual, fun, and a great chance to meet everyone.
This will be a great chance for you to get a leg up on who you'd like to learn more about, and what connections-of-connections can be made.
Plus – if you're at all addicted to talking about business and marketing, like we are, this meetup has no time limit; it's not formal like that.
It's about fun + business at the exact same time, which is why no one wants our meetups to end.
DAY ONE:
Thursday, July 14th, 2015
Keynotes One
9:00am – 9:30am [ 30 min ] | Introduction by Phil
9:30 – 10:15am [ 45 min ] Benjamin Beauregard
Convertnet CEO
Your Most Important Business Building Tool: Your Story
Did you know you have one of the greatest selling tools that you will ever have, right inside you?
You already know it by heart, you already have it at your fingertips.
And when used effectively, this secret weapon will get you the type of results you want — all of them.
That weapon is your own personal story.
Whether you're representing yourself, a brand, or a team, you're likely not leveraging the full power of your story to build a connection and a community.
And it's with connection and community that sales are made, brands are established, and success flourishes.
That's why Benjamin will show you how to tell your own unique story, in your own words, with confidence — because you'll see exactly how to communicate your story to achieve whatever ends you want.
10:15am – 10:30am [ 15 min ] | Introduction by Phil
10:30am – 12:00 noon [ 1 hr 30 min ] Ezra Firestone
SmartMarketer.com
CEO at Smart Marketer Inc.
EZRA talk is super secret sauce, we will be posting it soon __
12 PM: LUNCH BREAK (LUNCH IS ON US, TOO!)
12:00 – 1:00pm [ 1 hr ]
Enjoy a fully catered networking lunch break where you'll be
able to share insights with attendees, presenters.
1:00pm – 1:15pm [ 15 min ] | Introduction by Phil
1:15pm – 2:00pm [ 45 min ] Jacob Hiller
Conference Speaker
How To Build Massive Followings In Microscopic Niches
Everyone tells you to go after the "big" niches.
But what if you have a passion, or even just a hankering, for something a little more unique?
Jacob is here to help you take that hankering, and turn it into a huge following that buys your products – even if you feel like the market is small.
You'll discover unique strategies to reaching, connecting, and growing a cult following in any topic you want.
That means you no longer have to tell yourself "no," or force yourself into niches that you don't really care about.
And of course, if you're in the big niches, Jacob will help you make the connections you have with your audience so much more powerful and profitable.
This is going to open a lot of incredible doors for you – enhancing not just your business, but your life.
2:00pm – 2:15pm [ 15 min ] | Introduction by Phil
2:15pm – 3:00pm [ 45 min ] Michael Devlin
Copywriter & Marketing Strategist
Leveraging Amazon As An eCommer
Whether you already have an eCommerce store…
Or if you're selling products on Amazon…
Or if you want to break out into the physical product space…
Michael is going to dive deep into how you can leverage Amazon's insane customer reach and traffic to sell more of your products.
These strategies can help double or even triple your monthly sales across all of your channels.
Because instead of relying on hard work or reinventing the wheel, Michael smartly leverages Amazon in a way that you'll be able to copy step by step.
3pm:Have a 15 min break
( Stretch, talk, check sales )
3:15pm – 3:30pm [ 15 min ] | Introduction by Phil
3:30pm – 4:15pm [ 45 min ] Susan Bradley
Wee Squeak CEO
The 7 Traditional Principles That Will Make Your eCommerce
Store More Successful
Susan Bradley's incredible journey from the traditional business world to the eCommerce one will leave you floored, empowered, and ready to rock.
Thanks to her unique experience, she'll be able to share 7 traditional principles you can leverage immediately to be more successful with your eCommerce stores.
Since most eCommers don't have this knowledge, they leave easy, profitable strategies on the table — and Susan is going to clue you in on what they are so you can take full advantage of them right away.
3:00pm – 3:15pm [ 15 min ] | Introduction by Phil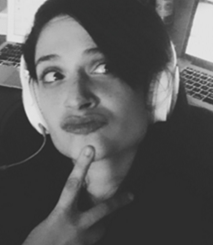 4:30pm – 5:00pm [ 45 min ] Laura Catella
Copywriter & Marketing Strategist
10 (or more) Psychological "Hacks" To Sell Everything
Famed persuasion expert Laura Catella is going to give you the 10 psychological "hacks" you can use to sell anything, to anyone, at anytime.
Because, let's face it…
Thinking about how to sell something can be hard.
Thinking of what words you need to say in order to sell something can be even harder.
And if you're not using the best words, the best images, and the best selling strategies possible, you're not just leaving money on the table, you're feeding it to the dog.
By dog, we mean your competition.
Laura is going to make sure you take it ALL, that everything you do converts as highly as possible, by giving you the little-known psychological selling strategies that you'll be able to apply to anything you ever do online.
Strategies you can use on your product descriptions, facebook images and ad copy, sales pages, and everywhere in between.
These strategies work by operating on the deeper parts of your customers' brains, which is why they're so universally effective.
You're going to have a blast implementing these.
5pm [ 15 min ] | End of Day 1 thank you by Phil
DAY TWO:
Friday, July 15th, 2016
Keynotes Two
9am – 9:30am [ 30 min ] | Introduction by Phil
9:30am – 10:15am [ 45 min ] Chris Blair
Internet Marketing Legend
Skyrocket Sales Within One Niche Store
Chris will explain how he dramatically increased his revenues
by going from multi-niche to solo niche store.
Giving him branding and empire building lessons that even 10+ years of Internet Marketing haven't exposed to him.
His insights will help you see all of the unique opportunities at your fingertips to carve out more market share, sell at a higher rate, make more money at every transaction, and so on.
10:15am – 10:30am [ 15 min ] | Introduction by Phil
10:30am – 12:00pm [ 1 hr 30 min ] Don Wilson
Gearbubble CEO
How to Conduct Advanced Metrics Based Selling
eCommers world wide watch and study Don Wilson – who, all in a years time, exploded the world with t-shirts + facebook advertising, and then became the CEO & Founder of Gearbubble.
It takes pure scaling skills to do this…
And for the first time ever… Don is going to reveal his systematic approach to scaling up campaigns, scaling up businesses, and scaling up your empire.
This will enable you to scale with CERTAINTY – translating ad spend directly into profit.
In turn, you'll be able to expand into more offerings, more verticals, and grow your empire with predictable success.
Don will show you how to stop guessing at what works, and instead KNOW what is going to work with mathematical certainty.
Business becomes a whole new ball game when you operate this way – and we can't wait for you to absorb this stuff.
12 PM: LUNCH BREAK (LUNCH IS ON US, TOO!)
Enjoy a fully catered networking lunch
break where you'll be able to share
insights with attendees, presenters.
1pm – 1:15pm [ 15 min ] | Introduction by Phil
1:15pm – 2:00 pm[ 45 min ] Tanner Larsson
BuildGrowScale.com
CEO of BuildGrowScale.com
Tanners talk is super secret sauce, we will be posting it soon __
2pm – 2:15pm [ 15 min ] | Introduction by Phil
2:15pm – 3:00 pm[ 45 min ] Matt Stefanik
ecomisoft.com
Lifestyle Architect
Matt's talk will be centered around the following concept: Knowledge is not power, it is only potential power. The how-to's and what-to-do's are not enough. If you cannot get yourself to do the things you know you need to do then all the knowledge in the world will not help you. With this in mind, Matt will be sharing how to adopt or stop any habit you want by hacking your own mind so you can finally get yourself to do the things you need to do to get to where you want to be." During the Workshop (Saturday), Matt will reveal his "hands-free" Trello workflow for managing his VA's and getting new products on his store, PLUS his "negative targeting" FB ads strategy for getting the same ad with the same targets to run untouched for as long as six months.
3pm:Have a 15 min break
( Stretch, talk, check sales )
3:15pm – 3:30pm [ 15 min ] | Introduction by Phil
3:30pm – 4:15pm [ 45 min ] Rob Lane
Rare.io CEO
E-mails That Sell Incredibly & Brand Outstandingly
Everyone's e-mail inbox is more clogged than ever.
But the fascinating thing is that people STILL are more likely to buy via an e-mail than from most other ads online…
So how do you turn the overcrowding of the inbox into an
ADVANTAGE for you?
Rob is going to show you:
Something that actually will help your e-mail messages stand out even more…
Get opened at a MUCH higher rate…
And convert into immediate sales… AND long term brand loyalty…
You'll discover all the ways to do this, and how to implement them for immediate results.
4:15pm – 4:30pm [ 15 min ] | Introduction by Phil
4:30pm – 5:15pm [ 45 min ] Mohamed Ali Aguel
Digital Marketing Expert / Serial Entrepreneur
Secret Sauce 2016
Mo is busy architecting his talk, stay tuned!
5:15pm | End of Day 2 thank you by Phil
9 PM: PRIVATE PARTY (OPEN BAR)
After a day of intense training, it's time to party. Join fellow attendees and presenters in the beautiful penthouse loft for a rocking good time with unlimited free booze. Make deals, talk biz, get a little crazy… Let's have fun and let loose together. Pretty much anything goes here. __ NO CURFEW!
DAY THREE
Saturday, July 16th, 2016
Mastermind Madness
All 3- and 4- day participants will get to experience the rush of a high level mastermind.
Why do pro marketers invest $10,000+ or more on a single mastermind with a silly grin on their faces?
Because the dedicated insights…
The opportunity to listen to elite marketers dissect your business…
Find cash pools of opportunity that you're missing out on…
Sharing ways for you to streamline and grow faster…
All of that, combined and working for you, means absolutely incredible things for your business.
If you've never been part of such a live mastermind — I don't just guarantee, I personally promise you, that it will be a turning point in your business life.
DAY FOUR
Sunday, July 17th, 2016
Hot Hot Hot Seats
Imagine having ALL of the Shark Tank Sharks telling you step by step what to do in your business.
All day 4 participants are going to have exactly that – but with even MORE care and dedication to your business.
These hot seat sessions will work just like this:
Every single attendee will be put in the hot seat, where you'll share the exact sticking points in your business… no matter how big or small they are.
Then, all of the brilliant minds in the room will each take a turn sharing their insight and guidance on how to overcome this sticking point.
So, what's holding you back? Is it staffing? Feeling overwhelmed? Not knowing where to go next? Get ready for REAL, CUSTOMIZED solutions to your exact problems…
Because we are straight up OBSESSED with getting you to blow through your barriers and catapult you to the next level.
And we're going to give you every single shred of attention, of powerful guidance, and of actionable insight so that you TRULY GET THERE.
Course preview and screenshots
IMSummerCamp 2016 – Industry Secrets Keynotes Contains: Videos, PDF´s