28 world-leading WordPress experts and online entrepreneurs share how you can build an impactful WordPress site!
Here's What You Get When You Sign Up For The WP Summit:
WordPress Fundamentals
Learn how to create a powerful strategy for your website and build a rock-solid WordPress site. Avoid the most common mistakes in using WordPress right from the start.
Choose the right plugins (some are mandatory), so that your WordPress site will unfold it's full potential, drive leads to your business, and build a powerful foundation for your online presence.
Design & Themes
Choosing the right theme is a true challenge when you're not a designer or developer. Yet having a beautiful WordPress site is mandatory if you're serious about your site.
Learn from two expert WordPress designers how to pick the right theme for your brand & business. They'll explain exactly what makes a good website design and how you can bootstrap yours.
Online Business Strategies
WordPress is especially used by online entrepreneurs to build online businesses. That's why the summit features three experts to teach you build a profitable online business from scratch.
Learn to validate business ideas, build impactful business platforms, and generate your first dollar online. If you already run an established online business, you'll learn advanced techniques to take your business to the next level.
List Building
There's a reason that all established online entrepreneurs say, the money is in the list. This summit brings on some of the best experts on list building, so that you can learn to grow your list more effectively!
Learn how to create amazing lead magnets your audience will love, how to structure auto-responder sequences, and how to optimize your website for optin conversions.
Content Marketing
Content Marketing is one of the buzzwords and trends in 2015. During the summit you'll learn actionable & success-proven strategies and techniques to make your content more impactful to your business!
Learn about myths like the ideal content lengths, being everywhere, the most effective content promotion techniques, and measuring the success of your content marketing.
Social Marketing
Social media still is one of the most powerful ways to drive targeted traffic to your website and build a loyal audience for your business.
Learn the exact strategies of social marketing experts on starting conversations in social networks, building an audience that loves everything you do, and the tools professional social marketers use in their daily business.
Inbound Marketing / SEO
This summit shows you the SEO strategies that still work in 2015, how you can implement them immediately to your WordPress site, and the most effective WordPress plugins for SEO and inbound marketing.
Podcasting / Summits
Podcasting and virtual summits are huge in 2015, and both work extremely well with WordPress. Learn from two real-world experts in the field how you can start your own podcast and run your own virtual summit off from WordPress.
We talk about strategies, WordPress plugins, promotion and outreach techniques, integration of multi-media into your WordPress site, and implementing payment gateways. Lots of good stuff, packaged in easy language!
Copywriting
WordPress is great to easily build websites, yet the copy on your website plays a crucial role when you want your website to have an impact on your business.
Learn how to optimize your home page and your landing pages, so they drive more leads towards your business. We'll cover strategies anyone can implement on their website, without being a master-copywriter already.
Conversion Optimization
Conversion optimization is the art of optimizing your website, so that your visitors do exactly what you want them to do. And WordPress makes conversion optimization quite easy, if you know what our experts know.
We'll share the exact tools and services that our experts use in their daily business to optimize client websites. We'll also cover free strategies you can start using on your WordPress today, to convert more traffic into leads, subscribers, or customers.
Backups & Security
WordPress is used by almost 25% of all websites on the Internet. This makes it a perfect target for hackers and automated attacks. We want your business and your WordPress site to be protected, which is why get two of the world's best security experts on the summit!
You'll learn why no WordPress site is too small to be hacked, how you can protect your site against hackers, and how you can implement a backup strategy that makes data-loss impossible.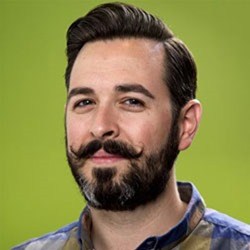 Rand Fishkin
Founder of Moz
Are you ready to build a WordPress website that turns visitors into fans and customers? To improve your website design, your marketing strategy, your copywriting, your conversion rates, your SEO, and all other topics covered in the WP Summit?
Unleash The Full Potential Of WordPress
WordPress gives you incredible options to build an impactful website for your business or to build blogs with hundreds of thousands visitors a month. Yet it's also a platform that comes with challenges. Learn from 28 world-class experts how to build a rock-solid WordPress site for your business.
Learn From 28 World-Leading Experts
This summit brings together 28 world-class experts for WordPress, online business, and Internet marketing. Joining the summit will let you get all interviews, a total of 28 hours pure knowledge you'll hardly find anywhere else.
Course preview and screenshots
Jan Koch – The WP Summit 2015 Contains: Videos, PDF´s