"While Everyone Else Is Busting Their Chops Chasing FREE TRAFFIC, & Losing Their Shirts To Facebook… You're Getting Given $100.00 To Suck Up 0.01-0.03 Cent Clicks… From The Best Source Of Traffic Available Today"
Video Ads Crash Course 3.0
"The Original And Still The Best"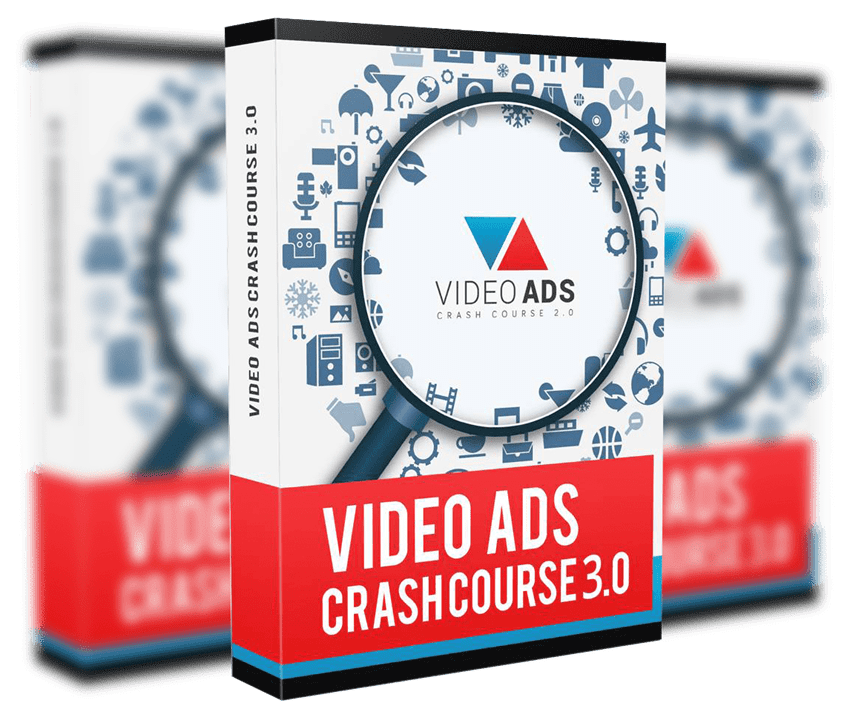 Video Ads Crash Course is the original, and still the best over-the-shoulder YouTube Video Ad training system.
Demonstrating constantly improving results, massive ROI's, and consistently cheaper clicks than any other YouTube course, available anywhere.
Now, with version 3.0 getting a steady flow of cheap, profitable traffic has never been easier.
Get your first video ad campaign up, running, and producing visible results in less than a day, with no fear of losing money, no wasted time, and never biting off more than you can chew.
Here's A Taste Of What You'll Discover Inside The Most
Complete Video Ads Crash Course Yet:
Why most YouTube marketers are 100% wrong in the way they use YouTube ads… (including, the one kind of ad that will BREAK your campaign if you use it!)
How to avoid the embarrassing "Rookie Mistakes" that even experienced marketers make when setting up a YouTube Channel for long term .
How to avoid being a "paid traffic sucker" by using the one kind of ad that WON'T BREAK your campaign, or put your marketing budget at risk.
Why some people get their accounts banned… (getting banned sounds scary, but the only frightening thing is how easy it is to make sure it doesn't happen to you—find out how in Module #9.)
Access the highly prized, closely guarded templates, formulas and strategies shared only by a closed community of YouTube Ad success stories.
How to "Stack Your Deck" for massive success in just 30 minutes…(with only 1 ad and no video…)
The "unwritten" YouTube rules you may already be breaking.
And that's not all:
The "Really, it's THAT easy?!" guide to understanding all your essential analytics at a glance. (… Includes everything you'll ever need to know about re-targeting, conversion tracking, CTA metrics, and more…)
Why "30" is the magic number, and the super-sneaky way to make sure your ads AWALYS get your message across.
The little-known targeting secrets that cut through doubt and confusion like a hot knife through butter. (A.K.A – how to win on YouTube almost instantly!)
The biggest "hidden in plain sight" secret about YouTube marketing (Hint:It's built in, it's FREE, and it's SO EASY to understand an 8-year old could use it).
The advanced click-through and conversion secrets used by the best marketers, day in, day out, to generate fast-profits and easy leads on demand.
PLUS – "Facebook Buster!" One little-known way that YouTube ads are 10x better than Facebook Ads.
And so, so, so much more!
Course preview and screenshots
Justin Sardi – Video Ads Crash Course 3.0 Contains: Videos, PDF´s