The Best Playbook In The Industry To Build, Grow, And Scale Your Coaching Business To Multiple 6-Figures…
What You Get:
Messaging & Positioning
Get laser clear and refine your niche, ideal client, brand esthetic, and learn copywriting skills to position yourself as the leader in your space.
Creating Aligned Offers
Develop or refine your 1:1 and Group Program Offers, learn how to price your high ticket service and create your offer sales pages.
High Ticket Sales Process
Create your pre-qualification system and master the art of sales conversions, objections, and following up.
Content Marketing
Learn how to create and distribute content on social media and to your email list that builds connection and converts. Implement the 6 types of content and plan out your content map.
Organic Marketing
Develop your nurture funnel by creating a lead magnet and email sequence that builds your list and converts your audience into paying clients.
Client Delivery & Retention
Be a legacy in your industry by creating systems so your clients have gold star experiences in your program and come back for more through continuation offers.
Scaling With Team
Stay in your zone of genius and hire your first couple team members to start scaling your offer.
Bonuses:
Insta Boss MASTERCLASS
How to use InstaStories to Grow an Audience & Profit
Vibe Tribe MASTERCLASS
Build Your Community On Facebook To Build Connection & Profit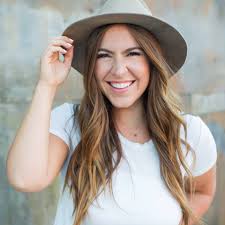 Libby Crow – The Business Accelerator Contains: Videos, PDF's
Screenshots (Click to enlarge)