What if you could get a behind-the-scenes look at how successful marketers overcame the very ecommerce and subscription challenges you face right now?
At Web Optimization Summit 2014, your high-performing peers came together in New York City and shared what was working for their campaigns.
Now, ROI Revolution has graciously sponsored your instant access to all these key video replays from the event.
You'll see how you can:
Personalize the Online Experience and Increase User Engagement
Sell intangible value
Use the four factors needed to increase competitive advantage
Leverage responsive design to increase revenue
Plus, you'll gain access to 12 more sessions covering testing strategies, operational transparency, data-driven optimization and more.
Watch a Quick Video From One of the Sessions

What other marketers are saying about Web Optimization Summit:
"Goes beyond just marketing. Transformed my mindset and every way I do business."
–Daniel Sanchez, Principle Driven Marketi–ng Solutions LTD
"By far the best conference/workshop I've attended. Actionable takeaways without sales pitches."
–Cristi Liggett, Radio Systems Corporation
"Amazing Summit. I learned more in three days than I had in three months. Definitely worth what I paid!"
–James Hebdon, SafeDucks Labs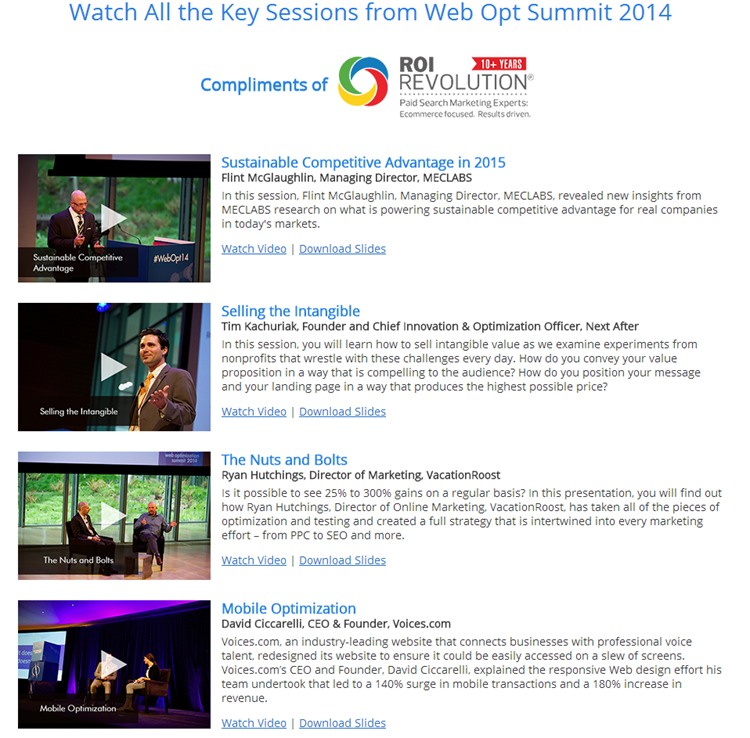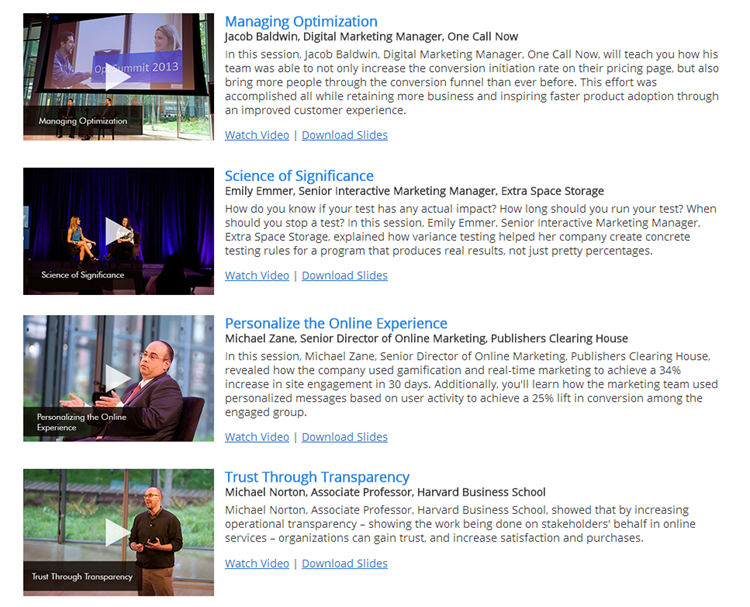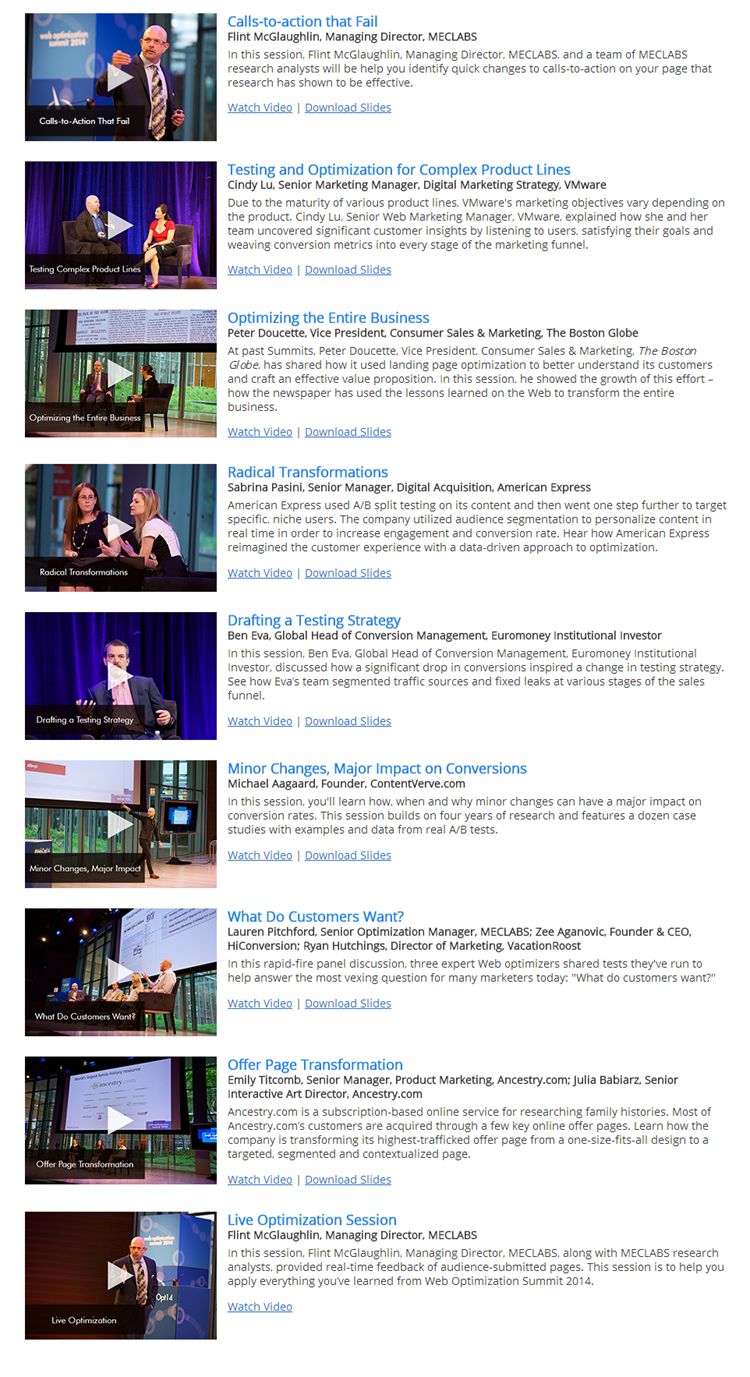 Course preview and screenshots
MECLABS & MarketingSherpa – Web Optimization Summit 2014 Contains: Videos, PDF´s