We Help Bright Entrepeneurs Go From … Real Fast… While Being Hilariously Profitable.
Step 1: Watch Some Of Our Videos And Get Acquainted
Step 2: Click On "Get A Price" To Fill Out A Questionnaire and Speak To Someone On Our Team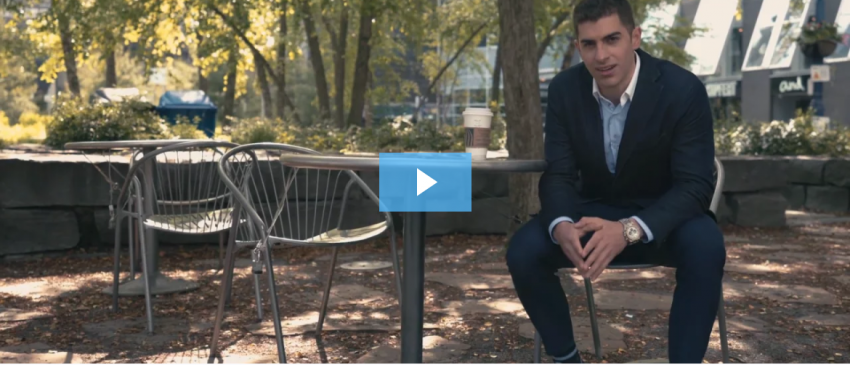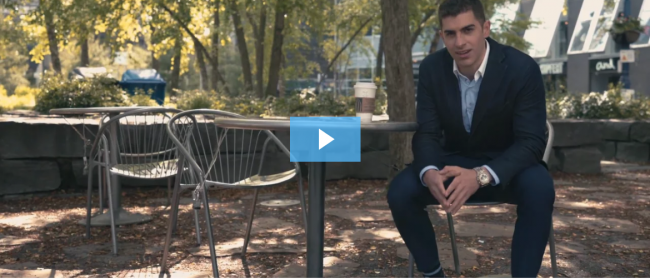 Over 800 Customers and Counting…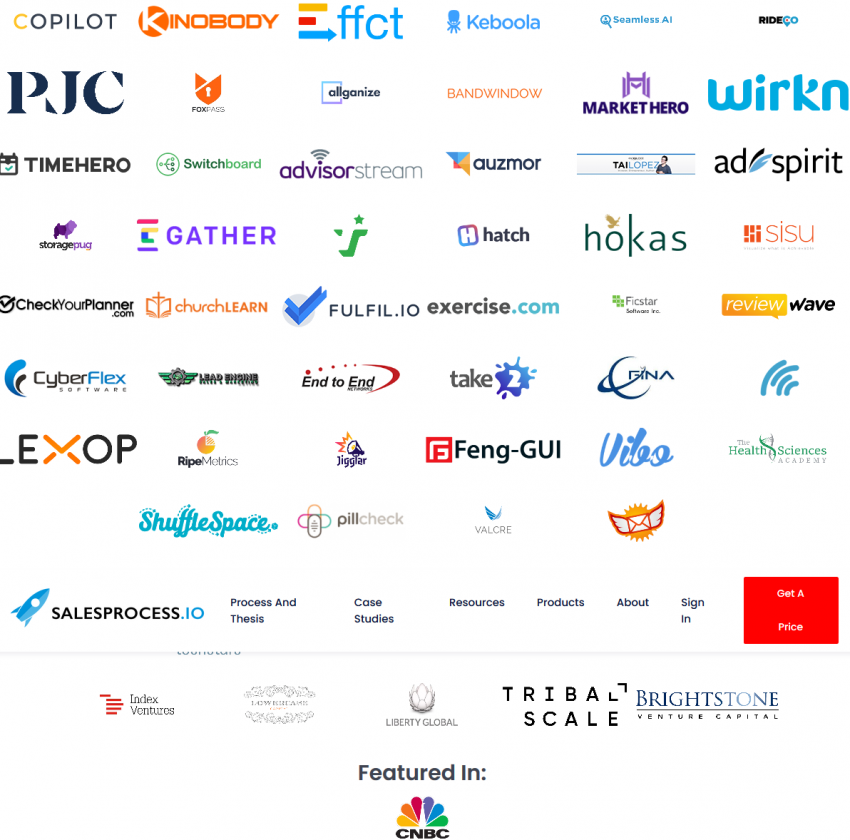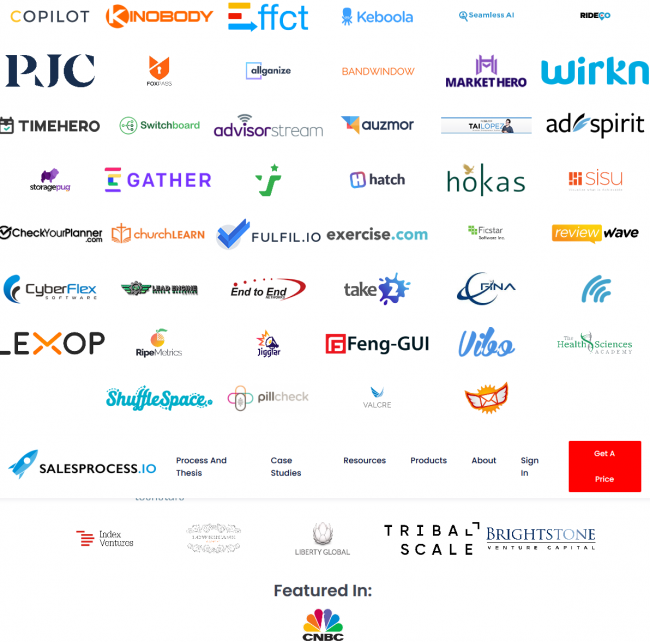 Salesprocess.io In 18 Months
Net cash flow against time. Taken from Chartmogul.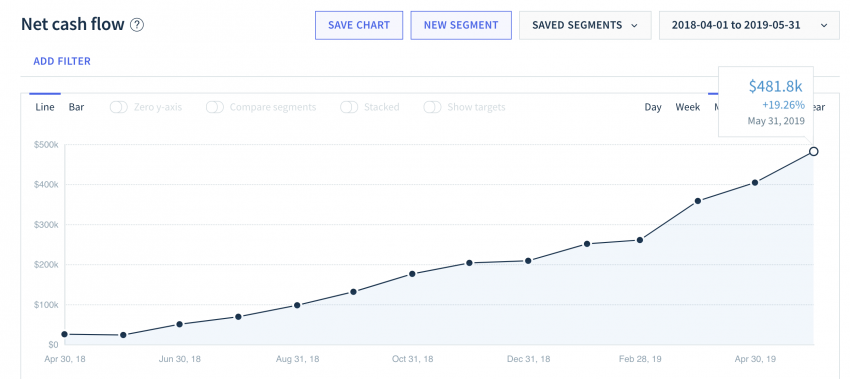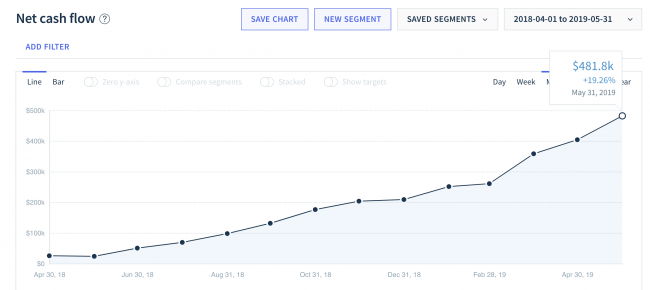 Net cash flow against sales rep against time. Taken from chartmogul.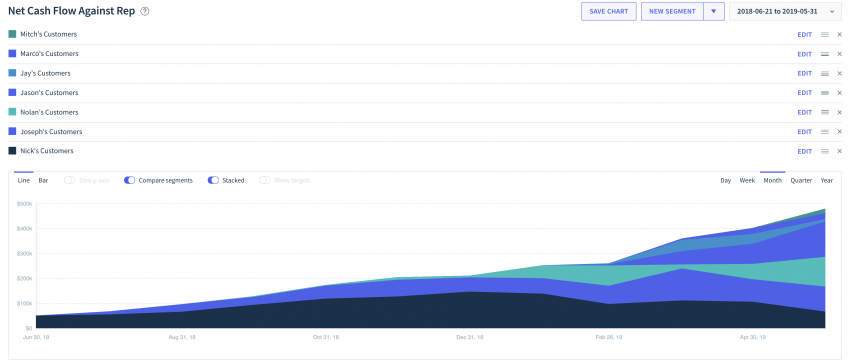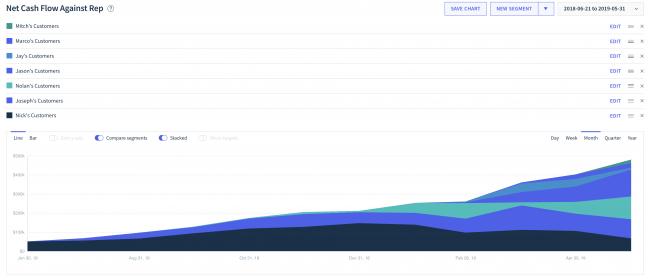 Net cash flow against lead source against time. Taken from chartmogul.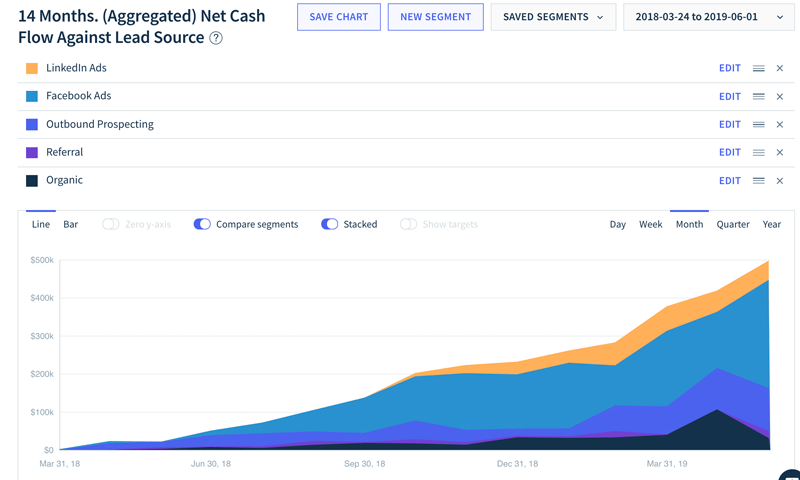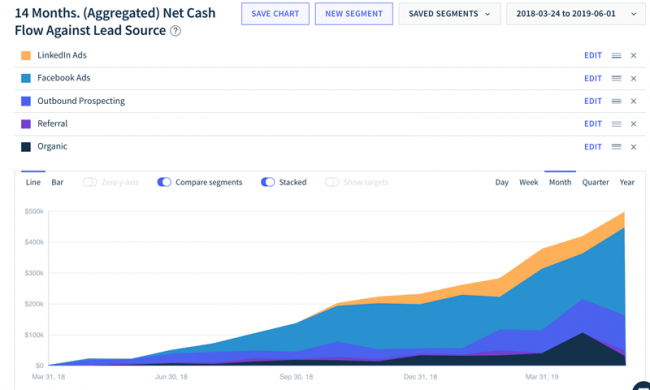 Net cash account delta during ramp to first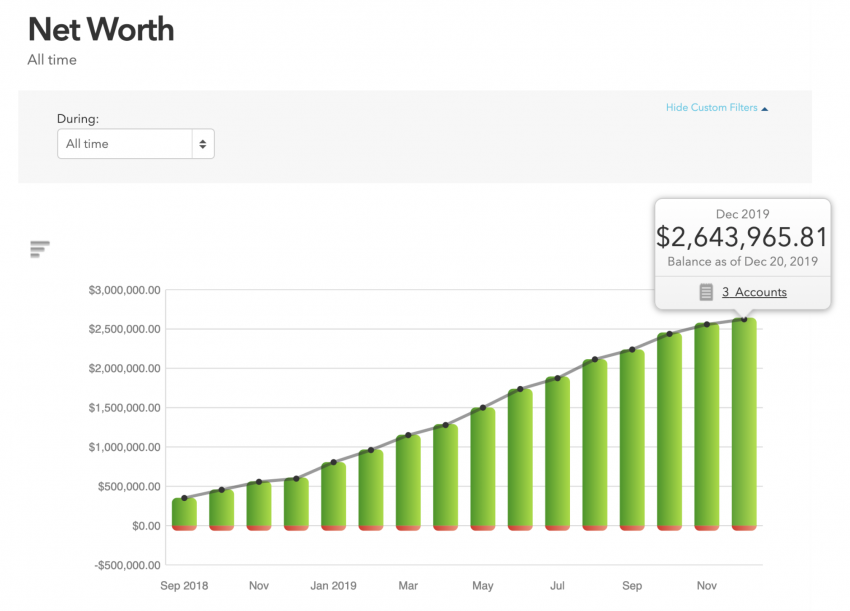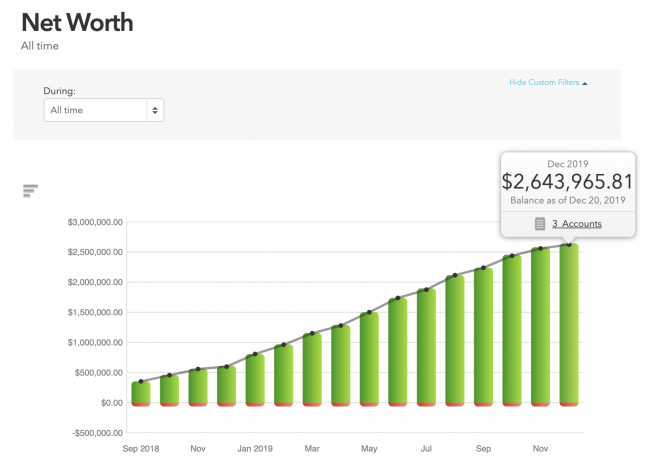 AdvisorStream – 12 Months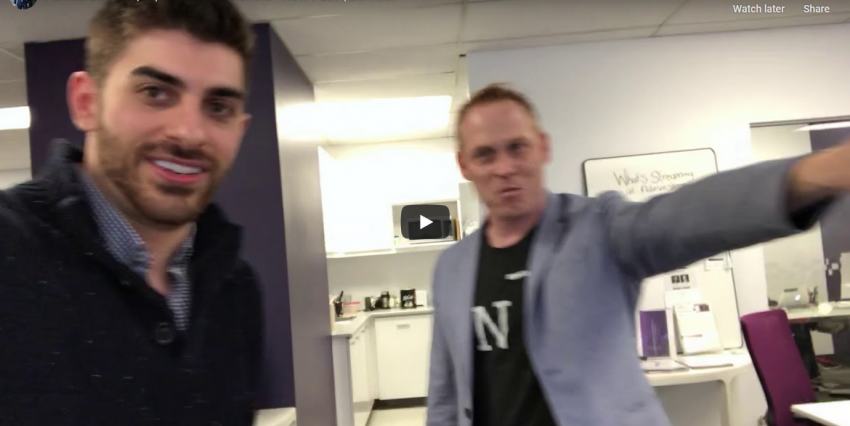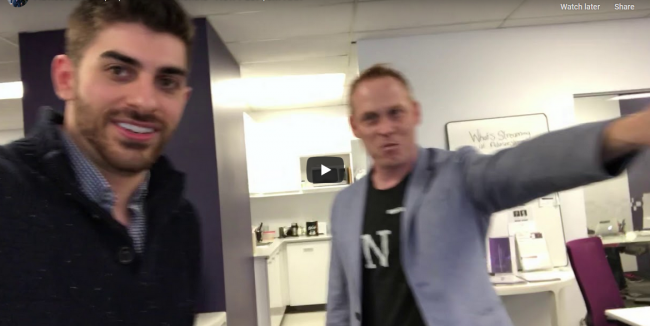 AdvisorStream's ChartMogul Account After We Started Working Together… Great Work, Kevin!
Quote:
"We had just raised in seed financing, we had a good product, a great market, and some beta customers. We needed to get the product in the hands of more people and achieve scale. However, our message wasn't resonating. We had enterprise deals in the pipeline, but they were taking longer than expected to close.We tried selling direct, but we were unable to get success. We needed to get to our first million ASAP.
We were referred to Nick by one of our board members, and we decided to start working with him to build out our sales funnel. He helped with messaging, sales scripts, ads, landing pages, comp. structure, CRM integration, hiring, investor decks, financial forecasts and analysis, capital allocation, channel partner agreements and the customer success process.
The results were incredible. Within 12 months, we grew to over annual recurring revenue. The funnel worked and it was profitable. Because we had traction, we were able to close larger enterprise deals and sign healthy channel partner agreements. We are now cash flow positive and growing fast using the systems Nick helped build. Nick continues to consult with us."
– Kevin Mulhern, Founder and CEO of AdvisorStream
Project Brief:
Kevin is the CEO of AdvisorStream, a Toronto-based fin-tech startup that specializes in empowering financial advisors with content marketing. He raised a little bit of money and spent a few years developing a rock-solid thesis that demonstrated the relationship between an advisor's content quality that advisor's AUM. Upon completing initial product development, he had his first few raving testimonials and solid case studies, but no formal, repeatable sales process… yet.
He was eager to get his valuable solution into the hands of more advisors, and we didn't blame him. The product was excellent. He started working with us, and within one month, the construction of the sales pages, marketing collateral, sales scripts, outbound prospecting messages, and ads were completed. We helped him hire and train four salespeople and install a full customer success department.
Within 12 months, AdvisorStream grew from a few paying customers to ARR. Kevin and his investors were delighted with these results. He used the initial momentum to develop his solution further so he could sell into large enterprises and banks. He shot us an email not too long ago that only read "Hey, you can change your website. We are at ARR."
Seamless.ai – 11 Months
Quote:
"We do a lot of paralysis by analysis where we get caught up in five creatives, 17 different ads, 20 things for retargeting…it just slows us down and kills our momentum. What's cool about the Mastermind is we got what we needed to get the ads out there to drive results.
One of the biggest things was looking at the marketing unit economics and we realized we're pricing our product too cheap to really scale the business to in sales, which is the big goal."
– Brandon Bornancin, Founder and CEO at Seamless.ai
Project Brief:
Brandon is an excellent salesperson – blood runs with enthusiasm and charisma, but he's also smart as a tack. He was a top salesperson at Google and IBM and made a fortune selling into the enterprise. However, while selling, he encountered a problem that he couldn't ignore – contact data was crap. He correlated his sales productivity with the quality of his contact data and found that even him, a top salesperson, still struggled without having cheap, accessible, accurate contact data.
Brandon quit his job and made it his mission to build a solution that lived up to the claim: the World's Best Contact Data, something that he would consider fit for slinging b2b accounts. He mined the data manually and sold it early to customers to validate his hypothesis. Then, he hired a developer to help technologically express his hypothesis into a product.
He wandered into our funnel in early 2019 after raising some money and having about $20k per month in sales. Within a few days of working with us, he launched a video sales letter using our guidance and copy and updated his FB ads. If you visit our pages, then visit Seamless', you might smell some similarities.
In 11 months, Seamless grew to $3.5M ARR and is on pace for even more growth. He and his team came to visit in Toronto for one of our private Mastermind events, and I got to meet them in person. They are a great group of lads and are serious about solving this darn contact problem. They are continuously improving their product in pursuit of their bodacious claims. If you require some contact data, give em a try!
CoPilot AI – 11 Months
CoPilot's ChartMogul Account After We Worked Together…They Had to Catch Up to Meet Customer Demand. Awesome Work, Henry!
Press Advantage – 12 Months
Jeremy Does a Reference Call
Kinobody – 24 Months
Nick and Greg at the "Kino Mansion", Speaking About Greg's Offers
Greg Shares How He's on Pace for 8 Figures
Greg Working on Marketing Copy at Nick's Place in Toronto
Greg Sends a Text Message That He's Making Some Serious Proft After We Reworked His Offer, Pricing, and Marketing
Foxpass – 100% Growth 12 Months
Aren's Funnel
Project Brief:
Aren from Foxpass is an incredibly smart entrepreneur who's created a better, faster, cheaper way to manage and maintain security best practices for growing companies (significant problem). He's currently addressing many different verticals: Fin-tech, entertainment, medical, tech, and e-commerce.
Aren participated in the Y Combinator incubation program and came to us in mid-2018 while he was wrapping up the documentation of his core case studies and thesis. He has incredibly strong technical skills, but at the time, he was not thoroughly versed in the sales and marketing best-practices. His team went through Salesprocess.io and framework, and got a full grasp on what tasks needed to complete, in what order, and how. He hired a full-time marketer to execute the steps and doubled in one year.
Hubbli – 12 Months
Jono Catches Up With Nick at a Toronto SaaS Event
Jono Checks in With Us as He Crosses ARR and Grows at 300%
Thinkster Math – Doubled Revenue and Conversion Rate 1 Week
Raj Doubles His Business in One Week
Thinkster Math's ChartMogul Account After Working Together
Christine From UpCyclea Closes Her First Enterprise Deals For Brand New Offer In Only 6 Months.
Graeham From Headcount.io Speaks About Working With Salesprocess.io
Hyros And Alex Becker – $20M
Hyros Funnel And Update
Nick Kozmin
Nick founded Salesprocess.io in 2014, helping SaaS companies in the Toronto area. He then started a training, consulting, and software offer in 2018, bootstrapping it from $0 to $5M in 18 months. Prior to founding Salesprocess.io, Nick built and sold a successful car detailing business, MidnightDetailing, to GoWrench Auto in 2015. Nick holds a Bachelor of Science degree in Engineering Physics from Queen's University, where he completed his thesis on organic photovoltaic cells.
Derek Szeto
Derek has been an Advisor to Salesprocess.io since 2014, and was the first customer. Currently, he is the Co-Founder and CEO of Butter, an RBC Ventures company. Previously, Derek was the Founder and CEO of Wirkn. Prior to Wirkn, Derek was the Founder and CEO of RedFlagDeals.com, which was acquired by the Yellow Page Group in 2008. Derek holds a Bachelor of Commerce (Honours) degree from Queen's University.
Marco Hlywka
Marco joined Salesprocess.io in 2019. Currently, alongside his role at Salesprocess.io, Marco is the Owner and Founder of CARV'M Training, a multi-award-winning private wellness club established in 2018, where he built the business from scratch to $936k ARR in 18 months. Prior to CARV'M Training, Marco worked as a District Sales Manager for nine commercial fitness clubs across Southern Ontario, where he led a sales team specializing in high-ticket personal training offers. Marco holds a Bachelor of Science degree in Exercise Science from McMaster University.
Mitch Lougheed
Mitch joined Salesprocess.io in 2019. Previously, Mitch worked at Forest Hill Yorkville, a real estate brokerage firm, where he sold over $5M of luxury residential real estate in his first year. Prior to that, Mitch worked as an engineer at UGE, where he helped design and develop over 300 MW of solar projects. Mitch also founded a successful contracting business called Ontario College Contractors, where he and his team specialized in residential construction projects.
Jason Kim
Jason joined Salesprocess.io in 2019. Previously, he worked as an investment professional at Constellation Software
Nick Kozmin – SalesProcess Contains: Videos, PDF's
Screenshots (Click to enlarge)