LEARN THE SECRETS THAT
NO CAR DEALER WANTS YOU TO KNOW.
Harness the power of supply and demand, and understand the logistics/tactics behind how every dealership in the country makes money. Then beat dealers at their own game…
Become an expert negotiator
Learn the tricks of the finance office
Understand the ins/outs of car depreciation
How to forecast markets like a car dealer
Understand the psychology behind dealerships
Understand the reality behind the lease market
Learn how to make $1000-$5000 a month driving cars you love
YOU DON'T NEED LARGE DOWN PAYMENTS.
We break down all the various options you have on financing luxury and exotic cars for as low as 1.99% with loan as broken down to 84 months. This way you are able to leave your cash flow intact while you play the game and enjoy driving some of today's nicest cars.
Don't have great credit? No problem, we will show you how to boost your credit significantly in 90 days without wasting time and money with lawyers repairing your credit.
Learn from Pejman Ghadimi who has used this system for over 10 years to buy and sell over 60 personal luxury and exotic cars.
Serial entrepreneur, author, car enthusiast, and so much more. Pejman Ghadimi has worked in the automotive space for the past 15 years and is well known for his life hacks focused on real estate, banking, and the automotive industry. More importantly, he speaks from experience and for the past 10 years he has used this system personally and taught it on a 1 on 1 basis to wholesalers, brokers and anyone else wanting to enter the world of buying and selling cars, primarily high line luxury and exotic cars.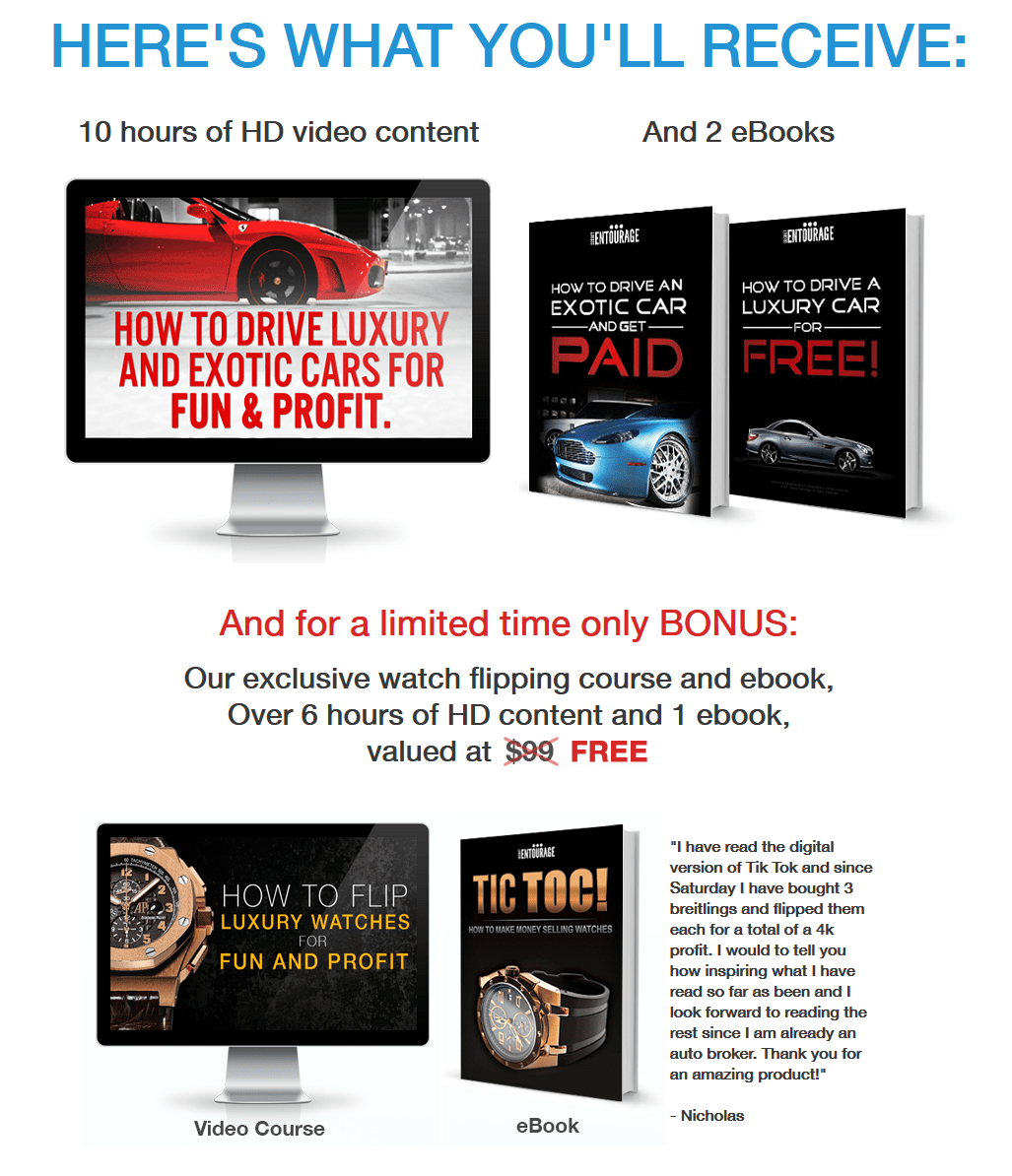 Course preview and screenshots
Pejman Ghadimi – How to Drive Luxury and Exotic Cars Contains: Videos, PDF´s