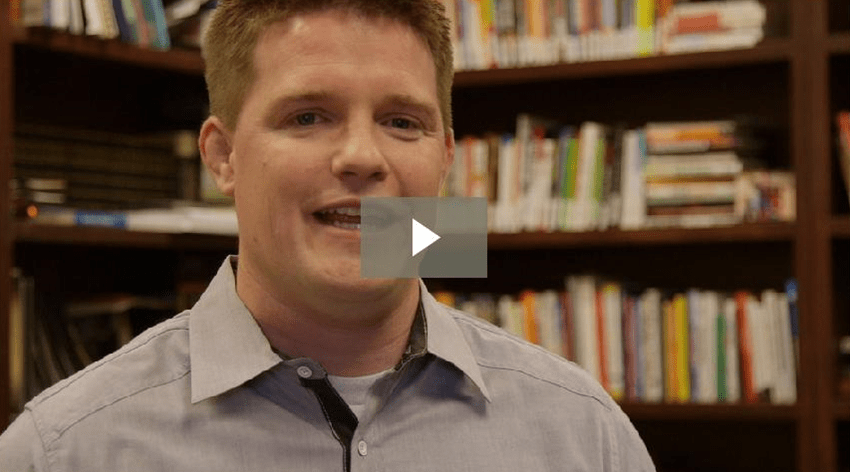 Session #1 – List Hacking…
"How To Use ClickFunnels To Quickly Build An Email List… And Actually Make Money With It!"
We spent 18 months developing a definitive list building strategy with ClickFunnels that we call "List Hacking." With this keynote, I'll show you how to skyrocket your profits with list building strategies that work for new businesses and established projects.
You will discover…
How you can ethically steal the exact blueprint we use to build multiple 10,000+ subscriber lists in just 3 short weeks! (this is the same strategy we follow before every successful launch and I'm ready to share)
Why you should (and how you can) use your list to create a profit windfall before you even start to develop the first product in your funnel…with this "List Hack" you'll be paid between $1 and $3 for every subscriber on your list before you launch anything!
The process you need to FOLLOW FIRST if you are getting into a new market and how to keep your list building process from killing your conversions.
The proof behind list building and the true value of your list that— after 18 months of split testing, analysis, and hands-on research —you can't deny if you need to grow your list faster.
Why these "List Hacks" are the absolute first step that you need to take before you even start to think about doing anything else to grow your business.
There are just a fraction of the lessons "List Hacking" will unlock for your business!
Session #2 – Funnel Hacking (Tripwire Funnels)
"How We Grew A New Company From $0 To $1,000,000 PER MONTH By GIVING Away Our Best Products For FREE!"
Perry Belcher (the inventor of the TripWire) will personally show you the exact techniques he used to turn a company making nothing into a $1,000,000 PER MONTH revenue machine with simple and effective TripWires that you can easily create and add to your funnel.
In this session, you'll learn…
How to leverage the power of an easy to create offer that can VIRTUALLY ELIMINATE your lead generation costs while immediately delivering valuable information about your prospects so you can retarget to known buyers with pinpoint accuracy.
The specific reasons this type of offer took off after Perry divulged the secrets of the TripWire. Now, tripwires are used by thousands of marketers in every business and niche imaginable.
Why you can't afford to be a marketer in 2015 without running a TripWire in your funnel and precisely how easy it is to leverage the power of this proven strategy to make every offer in your funnel convert up to 10% higher with retargeting.
…All of this and more from the inventor or the TripWire offer.
Session #3 – Webinar Hacking…
"How To Use The Perfect Webinar Script (And Sales Funnel) To 10X Your Sales In Less Than 90 Minutes Per
Over 10 years ago, I set a goal to learn how to speak (and sell) from stage, on teleseminars and webinars. Over the past decade sold almost 100 different products through webinars, and each time tested and tweaked my script until one day, it became… perfect.
The Perfect Webinar script is a proven template that can be used to sell ANY product of service. Just fill in the blanks, follow the proven sales funnel, and watch your sales come in. This script has been used by dozens of ClickFunnels members to launch their companies, and 10X their sales!
This complete blueprint to hosting a webinar THAT SELLS gives you…
An inside look at the sales strategy that has already helped dozens of ClickFunnels members EXPERIENCE A 10X INCREASE IN SALES by filling in the blanks (this is also the same webinar sales strategy that I've used to sell hundreds of products)…
The 4 minuscule adjustments to your in-person sales approach that might be the difference between just making it and driving to your vacation next year in a brand-new Ferrari (that's if you're not one of my top affiliates—I'm actually giving my Ferrari away, make sure you get to the end of the page for more info)
Tested, tweaked, re-tested methods for speaking, closing and selling, that I've personally implemented over and over again. At this point, I guarantee that these tips are proven to the point of perfection.
The reasons why these techniques are effective for any market, and how you can make simple adjustments to use my Webinar Hacks to sell ANY product or service.
You're not going to want to miss this session!
Session #4 – Continuity Funnels…
"How To Get Residual, Recurring Income From Your OWN Continuity / Membership Program!"
Make more money in your sleep with membership sites, software as a service programs, digital magazines, or print newsletters! These continuity programs add profit maximization tools and recurring income that are often the difference between making it as a marketer and struggling to get by.
Get ready for me to show you…
How 100s of ClickFunnels users rake in residual income with Continuity Funnels filled with members ready to send money monthly to be part of a community, continuing course, or information sharing system….
What 1,000s of hours and over $10,000 of split testing can tell you about how to sell prospects on the rock solid benefits of your continuity program while demonstrating the strategies that we know keep people subscribed and making you money.
The most important reasons you can't ignore continuity or membership funnels—even if they "seem like a lot of work"—and how you can leverage the power of ClickFunnels to make managing members easier than ever before.
All of the techniques you need to leave the keynote and launch your own continuity funnel successfully right from your hotel room the very same day!
If you're not busy developing a continuity funnel, you're going to learn exactly why you need to be.
Session #5 – Traffic Hacking…
"The FAST Way To Get Traffic WithOUT Talking To JV Partners Or Worrying About Google / Facebook Slapping You"
Traffic is the fuel of your sales funnel. Without it, you're not making any money. And getting the traffic you need sucks. What do recent changes to the way Facebook views marketers mean? What move is Google going to take next that will take away your chance to profit? Once you realize the power of these Traffic Hacks, you'll understand that the worries of nervous marketers wondering when the traffic will dry up won't matter to you anymore.
Are you ready to experience reliable traffic streams that don't dry up?
Let me show you how to run your business and stop worrying about where your visitors will come from with the time-tested Traffic Hacking techniques that you can directly copy to fill your funnel with targeted traffic that's ready to respond to your offers.
You can sit back, relax and forget about Facebook and Google failing to "approve" your ad—with these Traffic Hacks it doesn't matter if Facbeook loves you one minute and hates your guts the next—you'll be able to create a steady stream of visitors ready to fuel your funnel….
Get the easiest ways to implement the hacks that will reliably deliver consistent traffic day after day and month after month so that you can focus on developing more offers and scaling your business.
Don't every worry about traffic again!
Session #6 – High Ticket Hacking…
"How To 10X Your Company By Adding In A Simple, Three Step High Ticket Funnel Into Your Company"
Don't let your dream of $50k or more PER MONTH in extra income disappear because you don't understand how to BUILD AND LAUNCH a successful high-ticket offer.
If you're ready to unlock the tactics will make your traffic bite on a high ticket offer, you're not going to want to miss the High Ticket Hacking keynote. It's the fastest way to multiply the size of your business by double digits.
Let me explain…
How one (it's actually more than one) ClickFunnels member used an easy to replicate high-ticket funnel to go from nothing to over $100,000 PER MONTH in additional income using the hacks that you're invited to follow…
Why you really need to reconsider if you don't already have a high-ticket offer and how you can actually get visitors to convert on high ticket offers using the tested hacks that create conversions that count.
The crucial elements of a high-ticket funnel that can't be left out if you actually want to make money with your offer. Discover how to build authority within your funnel to convince prospects that they need the benefits associated with your offer.
Don't leave this knowledge sitting here on the table. High Ticket Funnels are the key to life changing income that can accelerate your marketing career.
Course preview and screenshots
Russell Brunson – Funnel Hacking Live 2015 Contains: Videos, PDF´s