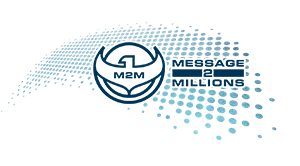 Imagine the lifestyle you would have if you were able to do three things:
Find Your Message
Spread it to Millions of People
Make Millions of Dollars with Your Message
Imagine the lifestyle you would have if you were just able to charge MORE, AUTOMATE your business and be able to pull in seven figures.
Are you ready to spend less time trading time for dollars and more time building an intelligent and lucrative business?
There has never been a better time in history than right now to be able to share your true voice, tell your real story, and charge more than you ever thought possible. Now is the time!
Whoever told you that serving others isn't about money was absolutely wrong.
The single biggest problem preventing coaches, speakers, consultants, holistic practitioners, and service-based professionals from building a 7-figure business is that they don´t understand just how unique they truly are.
Because of it, they discount their value and they don´t get paid what they are worth.
In the LIVE event with Message 2 Millions, you will come to know how to charge more than you ever thought possible. How long have you been walking around with this GIFT of yours and not getting paid what you´re worth?
Have you been in this industry 5 years, 15 years, 25 years, or are you starting from scratch?
Whatever your experience, charging more than you ever thought possible happens in a moment of breakthrough.
Are you ready for this kind of a breakthrough?
These are the 3 core strategies that you will learn at my 5-day live seminar, Message 2 Millions. These are the strategies you MUST know.
Craft Your Story; Sell your Story; Strategically Execute and Automate
We have the solution for you!!
Make MORE MONEY:
Coaching and Consulting
Group Coaching and Masterminds
Selling your information and knowledge products online
Speaking or putting on your own seminars
Is it one of these you haven´t mastered yet, or is it all of them?
Whatever your answer, think.
SARDINES. You think they are packed tightly? Message 2 Millions is the ultimate jam-packed master class for your development.
If you want to grow your business in a way that enables you to stop trading time for dollars, you have come to the right place. And, your time has come. If you have purpose and mission, and are driven to succeed, we can work together to make an ultimate difference in the world. That difference starts when you align your own heart, mind, and focus and are totally willing to dive in with everything you´ve got.
What happens when you are true to your purpose, solid with your mission, and secure in your story, your story then upgrades your coaching curriculum, and your coaching curriculum then becomes your money blueprint for generating revenue one-on-one, in groups, online, and from the stage. Its just that simple. Its all about you reaching a wider audience.

Course preview and screenshots
Tedd McGrath – Message to Millions Contains: Videos, PDF´s